Top exporters gather virtually at the 2022 Mid-America Trade Summit
Image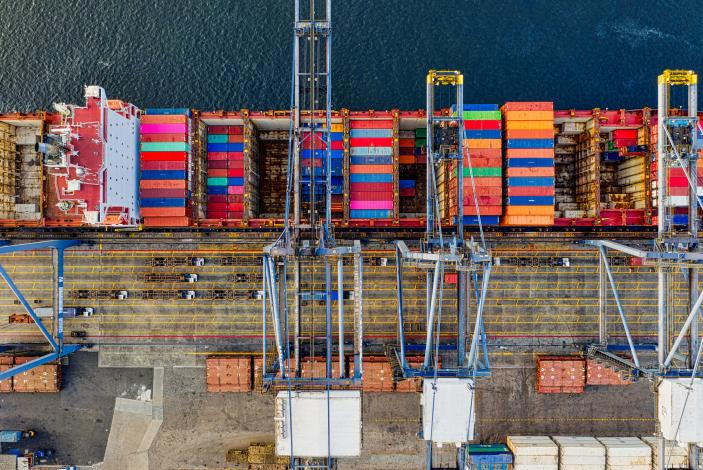 The University of Missouri International Trade Center, along with trade assistance partners from across the region, recently hosted the annual Mid-America Trade Summit to bring together top exporters, global trade leaders and trade assistance providers from across Mid-America.
This year's featured presenters included:
Chris Jones, executive vice president of industry & services for Descartes Systems in Massachusetts, who shared insights into why global supply chain performance is so hard to predict and suggestions as to what company leaders can to do about It.
Tami Lange, CEO of Save the Girls Touchscreen Purses in Illinois, and one of seven Trade Summit Outstanding Exporter Honorees. Lange drew on her own experiences and successes to share tips to developing niche markets and expanding internationally.
Susanne Evens, founder and CEO of AAA Translation, Inc. in Missouri, who shared guidance on how to break though the communication boundaries often linked with doing business internationally.
Michael Strope, vice president of sales & marketing for MSSC LLC in Illinois and a 2022 Trade Summit Outstanding Exporter Honoree. Strope shared tips, tactics and techniques link to finding, vetting, managing, motivating and evaluating distributor relationships.
Dusty Cruise, president and CEO of Missouri Enterprise, who provided detail on CONNEX, a new advanced supply chain and manufacturing networking database designed to support U.S. manufacturers' access to needed materials.  
The event also featured a panel of trade experts who shared feedback in response to global management, marketing, supply chain and trade finance questions posted by summit attendees. Led by Anthony Ross, associate dean and chair of the college's Management Department, the panel included:
Tom Dustman, international sales director for Sunnen Products Co.

Jim Foley, author and global trade consultant with the Illinois Small Business Development Center

Caitlin Murphy, CEO of Global Gateway Logistics in St. Louis, Mo.

Mark Klein, managing director of lending accounts with EXIM Bank
During the summit, seven organizations from four states across the Mid-America region were recognized as Outstanding Exporter Honorees for their export successes:
DataLocker (Kansas)

EWR Radar Systems (Missouri)

MSSC LLC (Illinois)

OTT Enterprises (Missouri)

Save the Girls Touchscreen Purses (Illinois)

SMART Reproduction (Arkansas)

White River Hardwoods (Arkansas)
The MU International Trade Center, housed in the Trulaske College of Business utilizes the time and talent of student interns and MU faculty, along with leading market research databases, to conduct customized research to meet the needs of companies seeking to growth their sales internationally. This research provides insights the participating companies can use to effectively evaluate global market opportunities in a timely, meaningful and affordable way, positioning them to strategically enter new markets and expand in the global marketplace. The center's goal is to promote economic development and aid in the international decision-making of Missouri businesses, while providing MU students – tomorrow's business leaders – with opportunities for experiential learning.