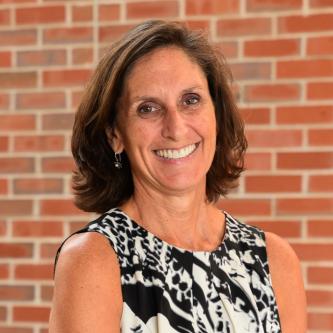 International Relations, International Trade Center, Management
Jackie Rasmussen
Assistant Teaching Professor of Management and Director of the MU International Trade Center
Jackie Rasmussen serves as an assistant teaching professor within the management department and director of the MU International Trade Center. Classes taught include International Business, Managing Global Trade and Project Management Fundamentals.
Professor Rasmussen has been with the MU International Trade Center since its inception in 2014.  As director of the center, she provides leadership to the company-based global market research activities and professional development and outreach efforts of the center.  The research completed for participating companies provides them with information they can use to effectively evaluate global market opportunities in a timely, meaningful and affordable way. Key professional development events hosted by the MU ITC include the Mid-America Trade Summit - an event that brings together leading exporters from Missouri and the surrounding states, to share best practices and lessons learned, and support the advancement of global trade; and Certified Global Business Professional (CGBP) credential training for trade professionals. With the support of professor Rasmussen and colleagues, the trade assistance efforts of the MU International Trade Center were recognized in 2016, when the Center received the U.S. President's E-Award for Excellence in Exporting Services. 
Prior to joining the MU International Trade Center, professor Rasmussen worked as a business development specialist for the MU Extension Business Development Program based in Camden county, Missouri.  In this role, she supported the business start-up and growth activities of hundreds of entrepreneurs throughout the lake area.  She was also instrumental in starting (and leading for 20-years) Leadership Camden County, a leadership development program designed to enhance the leadership skills of participants to improve the counties future. 
Seeking to better position herself as a trade professional, professor Rasmussen completed accreditation as a Certified Global Business Professional (CGBP) in 2012.  She is past Chair of the NASBITE International CGBP Governance Council (a position she held from 2013-2018); a Distinguished Fellow and past Chair of the NASBITE International Board of Governors, and current Board of Governors member.  Within the Trulaske College of Business, she champions the Global Business Certificate and CGBP Student Pathway Program, initiatives that provide opportunity for students interested in pursuing careers in international trade with opportunities to better position themselves as assets in employment.
Professor Rasmussen is the proud mother of two children, Erin and Luke.  In her free time, she enjoys spending time with family and friends, exercising and enjoy time and activities outside.
Education
M.B.A., Oklahoma State University, 1992;
B.S., Marketing & Management, Oklahoma State University, 1990