Whether you are currently serving or have served, we know you are accustomed to operating in a high-performance environment in a world class organization. At the University of Missouri, within the Trulaske College of Business, we are here – as your guide – to ensure you have every opportunity to continue to perform at your highest level as a student.
Many student veterans have graduated from Mizzou and we look forward to serving you while you are enrolled and keeping you connected to fellow alums long after you graduate. M-I-Z!
Why is Mizzou and the Trulaske College of Business Military Friendly?
In the Trulaske College of Business we place tremendous value on the leadership skills and perspective you have acquired in the military. We know these skills and life experiences set you up for success but also enhance learning for all students, in and out of the classroom.
​​​​​​The Trulaske College of Business has made 100s of connections with Military-Friendly employers that recruit on-campus every year. The career services team is also happy to personally introduce you to those employers.
The Trulaske College of Business Alumni network is massive. Once a Tiger, always a Tiger. Our alumni relations team will ensure you have numerous opportunities to stay connected including social events and professional development opportunities. 
We encourage you to join the Trulaske College of Business military/veteran alumni network to connect and grow your career. Please contact Matt Schmidt, Military / Veteran Representative for more information: schmidtmc@missouri.edu.
Here at the Trulaske College of Business, it is our mission to attract exceptional students and prepare them for success as global citizens, business leaders, scholars, innovators and entrepreneurs. We know that no two students are the same, which is why we aim to offer a variety of degree programs, organizations, experiences and opportunities so each student can choose their own path.
Mizzou offers a wide variety of undergraduate and graduate business degrees, including in-person and online options. 
On-campus Programs
Online Programs
Gain global access to award-winning Mizzou faculty and an opportunity to earn a business degree at a pace that fits in your busy schedule. The online programs have flexible enrollment options for working professionals that wish to pursue their graduate degree part-time.
Accelerated Crosby MBA (4+1)
The Accelerated Crosby MBA provides Mizzou Business undergraduate students with the opportunity to begin MBA coursework during their senior year. Students will complete their MBA with one additional year of full-time study beyond their undergraduate degree.
A one-stop-shop
The MU Veterans Center is here to meet the needs and address the concerns of veterans at Mizzou. It's a designated place on campus where you can find camaraderie and friendship along with resources and support. Our office is staffed by two full-time MU employees and six VA work-study students who have worn — or are still wearing — the uniform.
The Entrepreneurship Bootcamp for Veterans (EBV) national program is a novel, one-of-a-kind initiative designed to leverage the skills, resources and infrastructure of higher education to offer cutting-edge, experiential training in entrepreneurship and small business management to post-9/11 veterans with a passion for entrepreneurship. The aim of the program is to open the door to economic opportunity for veterans by developing their competencies in creating and sustaining an entrepreneurial venture.
In 2015, the national EBV program expanded its consortium of schools to include the University of Missouri in Columbia. MU's program is sponsored by the employees of Veterans United Home Loans through the VU Foundation. This program is run by Dr. Greg Bier, an Army veteran.
Columbia, Missouri, known to locals as CoMO is considered one of the best places in America to buy a house and raise a family. There are jobs and it is very affordable here. 
Outdoor Gear:

Cycling:

Running:

Multisport:

Gyms / CrossFit
Ready to take the next step?
For more information about applying to business programs (undergraduate and graduate) at the University of Missouri, please contact our Military/Veteran Representative, Matt Schmidt. Matt is a former US Coast Guard Helicopter Rescue Swimmer that has extensive experience working with active duty military members and veterans interested in pursuing undergraduate and graduate degrees. He completed his BA at the University of Washington – Seattle, MBA at The University of Missouri – Columbia and MEd at Arizona State University.
MATT SCHMIDT
Email: schmidtmc@missouri.edu
Phone: 573-882-3451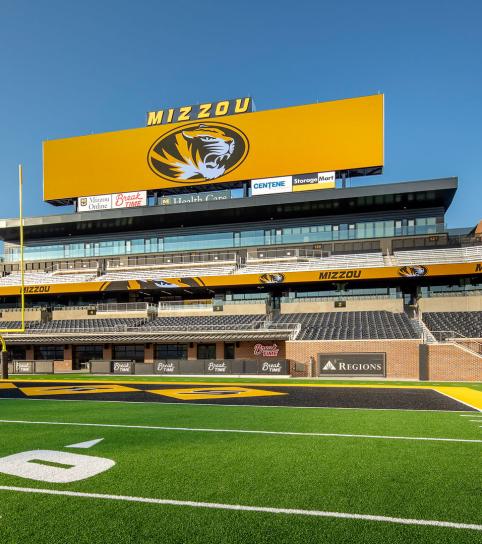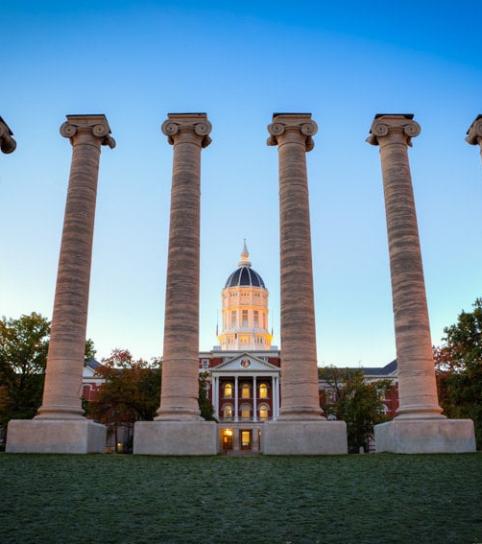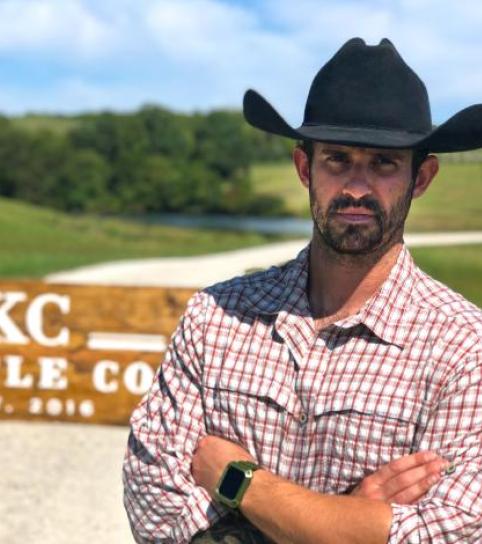 Financial Aid
Mizzou offers several forms of financial aid exclusively to service members, military veterans and family members who are eligible:
The Veterans Administration has several GI Bill® benefits programs based on military service. Some of these programs have benefits for eligible children and spouses.
The Department of Defense provides tuition assistance to eligible service members, members of the National Guard and Reserve components.
The Missouri Returning Heroes Education Act Grant caps tuition for combat veterans at $50 per credit hour for any class or program leading to a certificate or degree.
Missouri Online offers a 10 percent tuition discount for veterans pursuing one of its online degree programs
Accreditation
The Trulaske College of Business is accredited by AACSB International and was the first public business school to earn this prestigious accreditation. Accreditation by the Association to Advance Collegiate Schools of Business is the benchmark of quality worldwide and is most widely sought after by business schools. Less than five percent of institutions worldwide have earned the achievement.