Top exporters gather virtually at the 2021 Mid-America Trade Summit
Image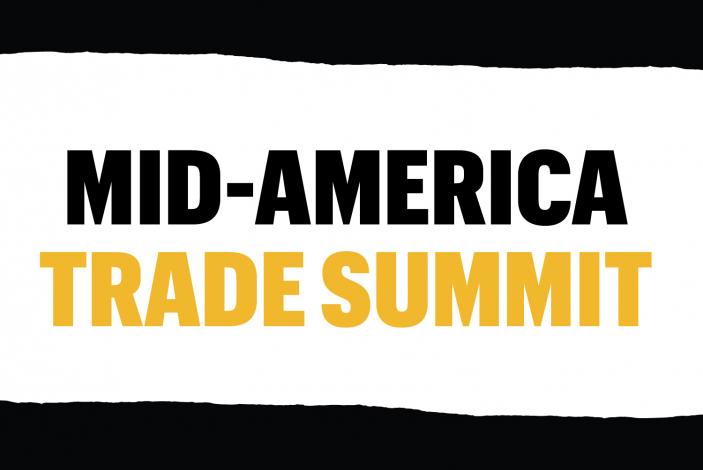 On November 2 & 3, 2021, the University of Missouri International Trade Center, along with trade assistance partners from across the region, hosted the 2021 Mid-America Trade Summit. Embracing the times, this year's Trade Summit was delivered virtually, providing registrants with the flexibility to join all of the event sessions live and also providing them with the flexibility to access recordings of all sessions post-event.
The 2021 Trade Summit brought together top exporters, global trade leaders and trade assistance providers from across Mid-America. Feedback from summit attendees regarding the convenience connecting virtually, along with the value of content delivered and networking opportunities afforded, was extremely positive.
Featured presenters at the 2021 summit included:
Parth & Darpan Bhatt, directors at Bhatt International, Inc. in Missouri, sharing details from their "International Trade Playbook" and how to ignite international sales.

John Turner, Vice President of International Operations at Lubrication Engineers in Kansas, focusing on "The COVID Pivot" and the increasing importance of flexibility and a willingness to try new things as key ingredients supporting business success.

Dr. Wei-Shin Lai, CEO of AcousticSheep LLC in Pennsylvania, sharing how "Problem + Innovation" can creatively be harnessed to generate worldwide product sales and demand.

Robert Junk, president of Radiology Planning in Missouri, sharing insights into how service companies can successfully make the jump into exporting.

Lynn James-Meyer, CEO of BioSafe Technologies, Inc. in Texas, highlighting her companies export journey, and politely suggesting that "people who say it can't be done, should get out of the way of those who are doing it!" 

And finally, an insightful session focused on global logistics and supply chain, sharing updates and navigation tips from seasoned transportation and logistics professional Bob Imbriani, Vice President of International Sales at Team Worldwide; Gabriel Shweiri, president of BGI Worldwide Logistics; and Dr. Anthony Ross, chair of the Department of Management and Distinguished Professor of Supply Chain Management at the Trulaske College of Business.
Congratulations are extended to 16 Outstanding Exporter Honorees from six states across the Mid-America region, who were recognized for their export successes:
Alliance Rubber Company (Arkansas)

Alpha Energy and Electric, Inc. (Missouri)

Bhatt International (Missouri)

Bruckman Rubber Company (Nebraska)

Earth Science Laboratories (Arkansas)

Franklin Strap (Tennessee)

HCI Energy (Kansas)

Holtec Gas Systems (Missouri)

ISS (Illinois)

Leather Brothers/OmniPet (Arkansas)

Lubrication Engineers, inc. (Kansas)

Radiology Planning (Missouri)

Shark OFF LLC (Kansas)

The Steco Corporation Inc./Tap Magic (Arkansas)

Superior Products International II, Inc. (Kansas)

Ultra-Tech Aerospace, Inc. (Kansas)
The University of Missouri International Trade Center began in 2014 as a collaboration between the Trulaske College of Business and the MU Extension Business Development Program. The center's goal is to promote economic development and aid in the international decision-making of Missouri businesses, while providing MU students, who are tomorrow's business leaders, opportunities for experiential learning. 
The International Trade Center utilizes the time and talent of student interns and MU faculty, along with leading market research databases, to conduct customized research to meet the needs of individual businesses. Research outcomes provide information that businesses can use to effectively evaluate global market opportunities in a timely, meaningful, and affordable way, allowing these companies to strategically enter new markets and expand in the global marketplace.