Program Highlights
Study in the quaint Italian town of Paderno del Grappa, about an hour north of Venice. At the base of the picturesque Mt. Grappa, the program is located on the campus of Istituto Filipin, a private Italian boarding school.
Take courses in business, journalism, communication and Italian during the fall, spring or summer term.
Earn 12-18 credit hours of core and elective classes during the semester term.
Classes composed of students coming from consortium schools across the United States.
Take advantage of the 25-days of built-in independent travel during the semester term.
Attend special seminars, company tours and excursions across the Veneto region.
Full-service campus includes residence halls, cafeteria, recreation room, athletic facilities (including an indoor swimming pool), laundry room, and house-keeping services (twice a week)
CIMBA financial aid and scholarships available
For more information: TrulaskeAbroad@missouri.edu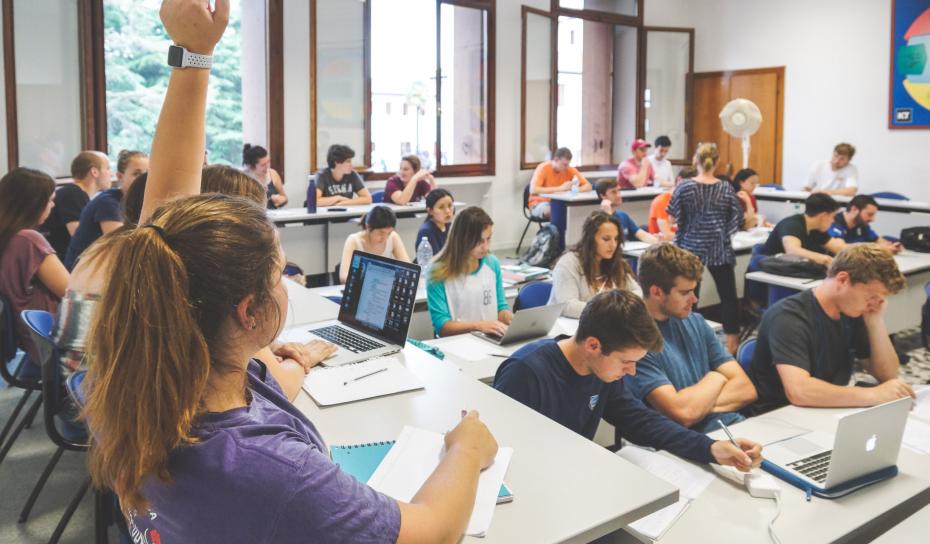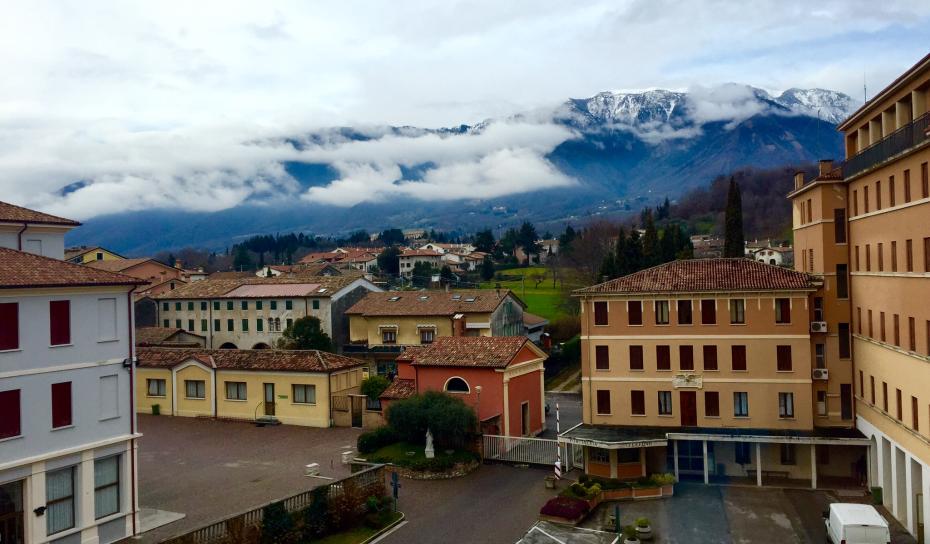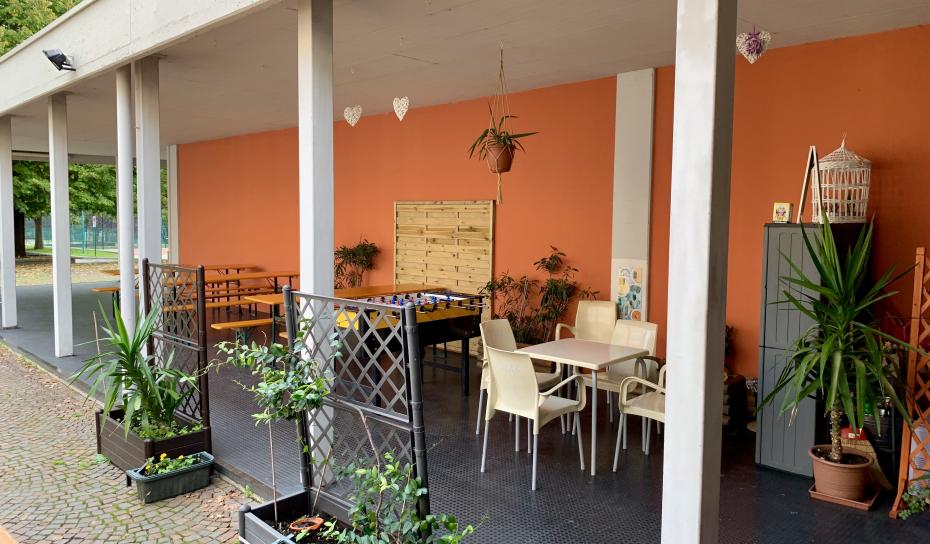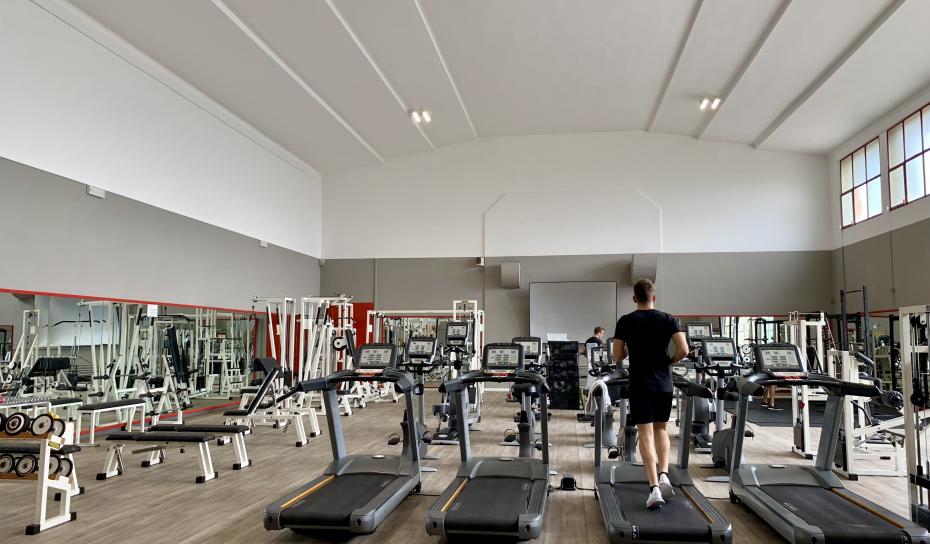 About This Program
CIMBA students enroll in 12-18 credits during semester programs and 6 credits during the summer program. Explore past course offerings here. You can expect similar course offerings each term, but check with your study abroad advisor for the most recent list of courses for immediate study abroad terms.
Our courses have a 25:1 student-faculty ratio. (Some even less!) This allows our faculty and mentors to work one-on-one with students and incorporate small-group discussions and hands-on learning opportunities such as company tours and cultural excursions. Our curriculum is infused with leadership and personal development programming designed to help you develop skills to turn ideas into practical innovations and to build confidence in your abilities to overcome the most demanding challenges.
Our programs are backed by the top-ranked, AACSB-accredited University of Iowa Tippie College of Business. All of our courses are taught by English-speaking professors from top universities throughout the United States and Europe.
18 years or older
Sophomore status and/or required prerequisites
Approval from home university to study abroad, including good academic and disciplinary standing
2.5 GPA or higher (Applicants below a 2.75 must also submit a letter of recommendation.)
Ability to get a valid passport
Ability to obtain an Italian visa if necessary (applies only to non-US and non-EU citizens)
The CIMBA program is located on a gated campus with complete facilities. Students will stay in single or double-occupancy residence hall rooms with private baths. (Additional fee applied for single rooms.) Housekeeping services are provided twice a week and include a change of towels and linens on a weekly basis. In addition to classroom, full-service facilities include a cafeteria, recreation room, laundry room, and athletic facilities including an indoor swimming pool, cardio and weight room, gymnasiums, and outdoor sports fields. The CIMBA staff office is located on-campus and accessible to all students. There's even a nurse on campus available to see students with minor injuries or illness.
A meal plan is included in the program costs. You are guaranteed three meals a day, every day of the program. If you choose to stay local during travel days, you will definitely have meals and housing at CIMBA! You will also have the opportunity to attend 3 gourmet dinners during the semester term or 1 during the summer.
Please arrange travel plans according to the dates listed below. The facility is not able to accommodate early arrivals or late departures. Be sure your departure plans do no conflict with the final exam schedule as you will not be permitted to take your finals early.
If you are flying, you should allow a minimum of 3-4 hours to check out of the facility, get to the airport, and board your plane. If you are taking a train or other mode of transportation, make sure to allow yourself 2 hours to check out of the facility and get to your departure point before your train departs.
Extended weekends and travel week dates will not be finalized until one month prior to the start of the session.
Fall 2022
Arrival

: Monday, September 12

Class begin

: Tuesday, September 13

Final exams

: Wednesday, December 1 – Friday, December 3 (until noon)

Check out

: Friday, December 3 (noon to 2 p.m.)
Spring 2022
Arrival

: Monday, January 16

Class begin

: Tuesday, January 17

Final exams

: Wednesday, April 5 – Friday, April 7 (until noon)

Check out

: Friday, April 7 (noon to 2 p.m.)
How To Pay For Study Abroad
Estimated Budget
The following budget may be used for planning purposes. It is worth noting that for students paying out-of-state or international student tuition rates at their home institution, it is often less expensive to attend CIMBA.
Students are expected to live in the dormitory on campus and have a meal plan. All fees are mandatory. There are no hidden costs!
Undergraduate Student Planning Budget
 
Fall 2022
Spring 2023
Tuition
$9,360
TBD

Room and Board

(Meals, housekeeping, etc.)

$6,985
TBD

Student Fees

(Technology, textbooks, materials)

$950
TBD
Total
$17,295

-$500 discount

for fall session

= $16,795

TBD
The program fee quoted above includes the following:
Tuition

12-18 credit hours for semester
6 credit hours for summer

Double occupancy room in an on-campus residence hall
Meals: breakfast, lunch, and dinner in the campus cafeteria (guaranteed for the entire duration of program)
Textbook rental
WiFi on campus and in living facilities
Laundry tokens and soap
Linens and towels (changed weekly)
Housekeeping services
International travel insurance (including health and emergency evacuation) – Coverage includes one travel day before and one after the designated program dates.
Bus transportation to and from the airport at the start and end of the program (dependent on flight arrival time)
Gourmet Italian meals at a fine-dining restaurant

Semester: 3 meals
Summer: 1 meal

Cultural exploration activities
Certificates and programs in leadership and personal development (undergraduate semester program only)
Company tours
Airfare from the U.S. to Italy
Personal expenses
Passport
Study abroad fee charged by home institution
Incidentals from visiting the campus nurse (band aids, medication, etc.)
Some small fees charged for pizza making, gelato making, etc. (cost of food)
Independent travel in Europe
$40 non-refundable University of Iowa fee at time of application