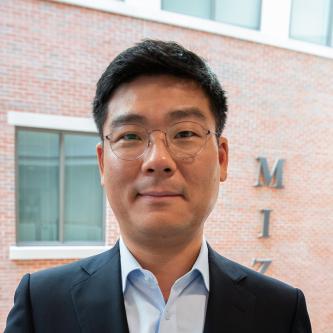 Finance
Kihun Kim
Assistant Teaching Professor
Address
700 Tiger Avenue
Columbia, MO 65211
Kihun Kim is an Assistnat Teaching Professor in the Finance Department at the Robert J. Trulaske, Sr. College of Business, University of Missouri. Prior to join to the University of Missouri, he was a member of finance faculty at Miami University.  He has experience teaching various corporate finance and investment classes at both the undergraduate and MBA levels. He was nominated for various teaching excellence awards.
His research interests are focused on institutional investors, family firms, international finance, and empirical corporate finance. His research articles have been published in the Journal of Economics and Business, and the Journal of Business Ethics.
Education
PhD, Finance, Rutgers, The State University of New Jersey; 
MS, Financial Engineering, University of Michigan; 
BA, Business, Sogang University; 
BS, Mathematics, Sogang University
Publications
Kihun Kim, and Tae-Nyun Kim, "CEO Career Concerns and ESG Investments", Finance Research Letters, Forthcoming, 2023.
Byun, Jinho, Kihun Kim, Rose Liao, and Carrie Pan, "The Impact of Investor Sentiment on Catering Incentives around the World", Journal of International Financial Market, Institutions & Money, 71, March, 2021.
Kim, Kihun, Zulquer Ali Haider, Zhenyu Wu, and Junsheng Dou, "Corporate Social Performance of Family Firms: A place-based perspective in the context of layoff", Journal of Business Ethics, 167, 235-252, 2020.
Kihun Kim, and Tae-Nyun Kim, "External Cost of Leverage Adjustment: Evidence from Defined Benefit Pension Plans", Journal of Economics and Business, 96, 1-14, 2018.