Paying it forward: Trulaske alumna creates scholarship for kindness
Image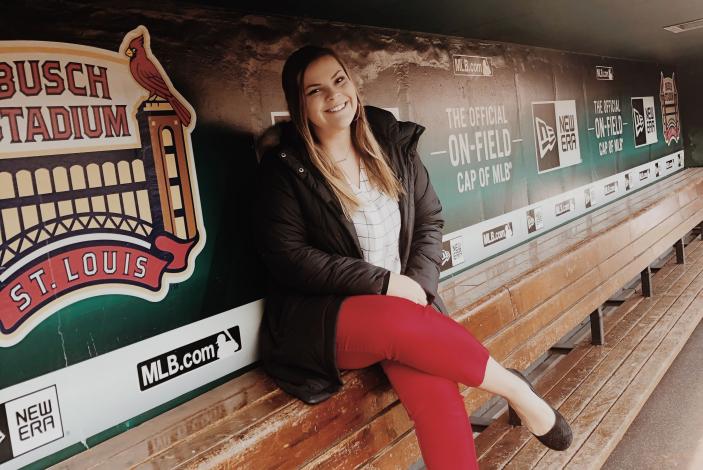 The business world is no stranger to buzzwords or jargon. As current and future leaders of industry, Mizzou business students, faculty and alumni appropriately throw around their fair share. However, thanks to the thoughtful generosity of one Trulaske College of Business alumna, the business community has one more key term to add to its repertoire – kindness.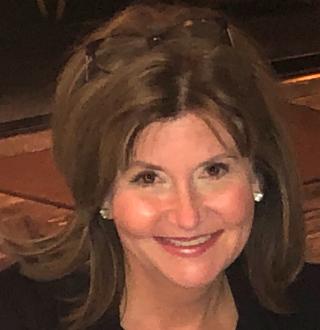 Leslie Boucher Guyor, BS BA '90, is a second-generation Mizzou alumna who recently donated $1,000 to fund the first Kindness Scholarship in the College of Business. The gift was inspired, in large part, by her determination to lead with kindness in both her personal life and throughout her career. "I really wanted to be able to be a positive example of what a powerful force the combination of business and kindness can be," she says.
Now, Guyor hopes to impart that lesson to Trulaske students before they head out into the world. "I didn't do this because I think students need to be more kind. I am just passionate about how important kindness is and this is a small way for me to make a difference and give back," she explains.
But "small" is a relative term. To Junior Bailey Stamp, Guyor's support has made a huge impact. Stamp is both a recipient of the Kindness Scholarship and a member of the Trulaske Heartland Scholars Academy.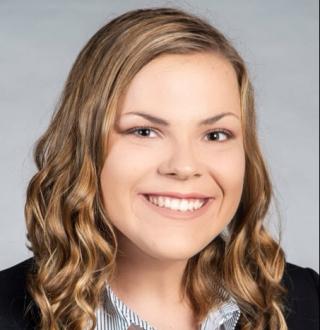 The Heartland Scholars Academy was established in 2018 to support first-generation college students from rural areas with tools and resources important for academic success -- such as laptops, professional attire and a supportive community of fellow students. The program does not cover all expenses, so additional funding over the scholar's academic career is often necessary, which is why scholarships like Guyor's are so important. Trulaske offers a variety of scholarship opportunities to benefit its students, but the Kindness Scholarship is special. It not only has the power to support the student's education, but also her world view.
"I come from a household that's not as affluent as some," Stamp says. "I'm always applying for scholarships or trying to figure out what different kinds of loans I can get. I hate being a burden on my family. This scholarship has helped me reach my financial goals for my studies. It's also impacted me by reiterating that kindness doesn't go unnoticed and it's not hard to do if you put your mind and heart in the right place." 
Guyor originally intended for the scholarship to be more of a general donation to the college. "My idea started with something for the students to promote kindness around campus in whatever way they'd like, such as random acts of kindness," she says. "But then I received an email from Carrie Schlimme [a member of the Trulaske advancement team], describing how Bailey has been noticed for demonstrating kindness and letting me know how helpful a scholarship would be to her. I thought, well, rewarding students who have promoted kindness is also a great idea."
According to Mary Beth Marrs, director of enrichment programs at the college, which includes the Heartland Scholars Academy, Stamp has gone out of her way to be a supportive member of the Trulaske community.
"Bailey has volunteered to mentor the incoming freshmen, providing advice and seeking them out individually to help them transition to college. In addition, she has worked diligently to create a sense of community among her class by organizing meals and get-togethers," she explains.
For Stamp, such acts are part of how she chooses to live her daily life.
"I try to live by the golden rule, treating others how I want to be treated," Stamp says. "This scholarship definitely shows me that it doesn't go unnoticed."
This is exactly what Guyor had hoped. "I'd like students to be motivated to be kind, and know that it could pay off in multiple ways," she says. "Ultimately, I'd like for other alumni to be motivated to donate towards a kindness initiative, so more students could be rewarded financially. I'd also love this idea to catch on at other schools and universities."
"It's nice to be important, but it's more important to be KIND."

-Leslie Boucher Guyor's adaptation of Robert Templeton's quote
For more information about making a gift to the Heartland Scholars Program or other initiatives at the Trulaske College of Business, please visit: business.missouri.edu/giving.
Story by Seabrook Omura, Trulaske MBA student