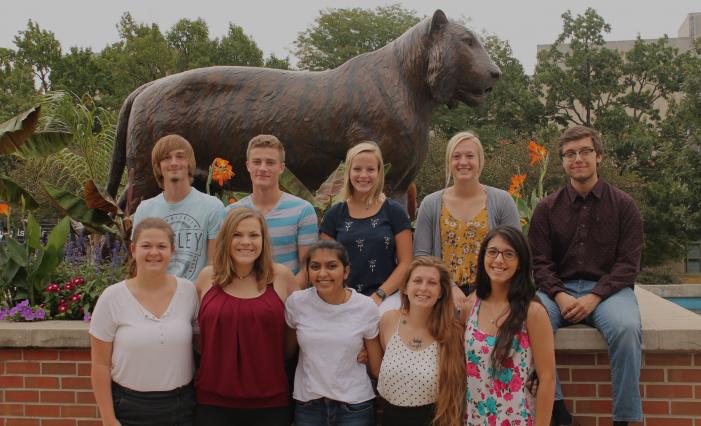 The Heartland Scholars Academy is committed to enhancing student achievement by helping students take the first steps toward higher education at Mizzou. The four-year program will pair students with experiences to equip them with the tools and skills needed to achieve academic success at Mizzou.
Benefits over the next four years
Laptop provided
Camp Trulaske and Business Career Services fees waived
Complimentary professional business attire
Study abroad scholarships for second-year students
Assistance with internship living expenses for third-year students
Additional scholarship assistance for fourth-year/graduate students
How to apply
Be a first-generation college student from a rural county (city or town of <10,000 citizens).
Apply and be accepted into the Trulaske College of Business at the University of Missouri.
Complete the application online and letter of recommendation by April 3, 2020, to: HeartlandScholars@missouri.edu.
The Heartland Scholars Academy was established with generous support through the Engelhardt Family Foundation by Sue and Irl Engelhardt and Erin Engelhardt Orf, executive director of the foundation. Sue and Erin are proud graduates of Mizzou, and Irl is a dedicated member of the Board of Visitors.