Learning the Trade: Center provides consulting opportunities for students, support for Missouri-based businesses
Image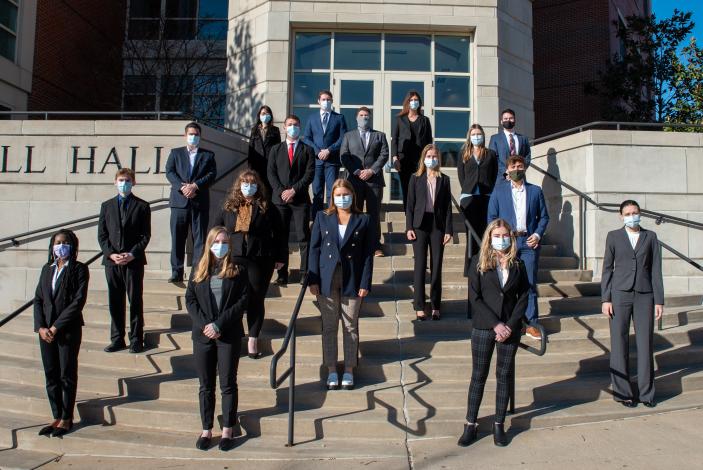 Members of the ITC team from the spring 2021 semester stand at the entrance of Cornell Hall. Heading into this spring, 286 student interns had taken part in a collective 79 company projects.
By Stephen Schmidt
When it comes to expanding into international markets, many Missouri-based businesses do not have the resources to invest in the needed research to undertake such an endeavor.
Luckily, several businesses that are headquarted in Missouri and neighboring states have been able to benefit from the University of Missouri International Trade Center (ITC).
By working as interns at the ITC, Trulaske students compile detailed reports and recommendations used for market identification and evaluation activities for a particular business or organization for a fee. The interns gather the data by using a suite of digital tools to help identify possible international markets or sectors — and the resulting sales potential later down the road.
"Students engage in real-world consulting projects," said Jackie Rasmussen, senior program mananger of the ITC. "They gain insights into international trade and how to do global market research, while using databases that support information gathering and decision making."
Heading into the spring 2021 semester, 286 student interns had taken part in a collective 79 company projects.
Gaining confidence
Many of those companies share a similar narrative to that of Endovac Animal Health, a Columbia-based operation that manufactures vaccines for livestock — mainly horses, dairy, swine and beef cattle — as a tool to prevent against gram-negative bacteria, such as E. coli, Salmonella, Pasteurella, and mannheimia.
Before getting involved with the ITC in the fall 2019 semester, Endovac had begun to make some inroads in the Canadian market, but nothing significant beyond that. The company began in the mid 80s as a result of commercializing vaccine technology developed by two professors at the University of Missouri: Ronald Sprouse, professor of pathology, and Harold Garner, DVM, professor of veterinary medicine.
"As a family-run company, we just can't go wherever. We need to pick and choose where it makes sense for us to go abroad," said Steve Knorr, BS '88, the company's COO and executive vice president. "What's a good country from a point of entry? What's their dairy market like? What's their cattle market like?... We simply don't have time to go through and hit a bunch of those things that Jackie and her team could do. So they provided a really huge, valuable, third party service for us."
After receiving the final report from the interns at the ITC, Knorr said his company has gained the ability "to take on international markets with confidence that we can produce the product without being concerned that we're going to get overwhelmed."
New tools, new perspective
Vincent Biondo, a senior from St. Louis, worked in the fall 2020 semester with Ultra-Tech Aerospace, an original equipment manufacturer based in Kansas City, Kansas, that supplies products and services to the commercial airline and defense industries.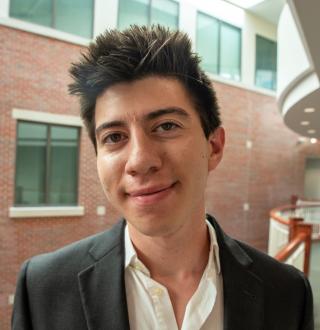 "My experience with the ITC was really good. I was able to see some trade tools that I was really surprised about. I didn't know that you can see all the trade flows from country to country," said Biondo, referring to the UN Comtrade, an international trade statistics database that he still uses on a frequent basis for his studies and to monitor and invest in the stock market.
After gathering background on the company, Biondo and his student colleagues used IBISWorld, a digital industry research platform, to gain a global perspective into the commercial airline and defense industries. They used data from UN Comtrade to obtain quantifiable information for countries with high trade flows — and then used a number of indicators (such as those tied to a country's economy, business environment and production value) to create an initial ranked list of top markets of interest. After speaking with the main contact at Ultra-Tech Aerospace, Biondo and his team did an analytical deep dive into the top six countries on the list — and shared that information in the final presentation at the end of the semester.
"We gave them an actionable target for further exploration," Biondo said.
Biondo, who will graduate with degrees in international business and banking and finance this spring, became one of a few undergraduate students in the country to pass the Certified Global Business Professional (CGBP) certification in December.
"Unfortunately, I took it during finals week, so that was pretty interesting," Biondo said with a laugh. "I really wanted to get everything knocked out when it was all fresh in my mind, but I don't know if I'd recommend that because it is a big, comprehensive test."
Biondo prepared for the exam by participating in the CGBP Student Pathway Program, which is supported by Trulaske's Excellence in Education Program funds. The exam, which is run by the NASBITE International organization, consists of 165 multiple-choice questions spanning across the categories of global business management, global marketing, supply chain management and trade finance.
He also took advantage of the exam training that the ITC annually provides for trade professionals.
Given the exam's level of academic rigor, Biondo did not initially believe the preliminary notification that he had passed. The official score reports erased all doubts several weeks later.
"It was kind of a shocker to see that," he said about seeing the initial results. "It felt good."
A global introduction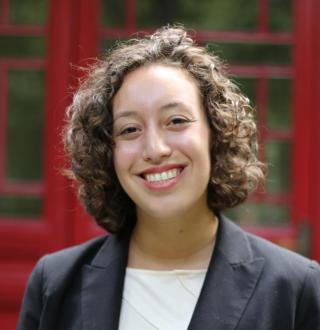 Madison Plaster, BS BA '18, worked as an ITC intern in the fall 2017 semester. During her time with the ITC, she analyzed trade data as a way to evaluate market entry opportunities for U.S. businesses in Vietnam — and then presented her findings in the form of a 30-page report and oral presentation to her client, the St. Louis Asian American Chamber of Commerce.
At the time, the St. Louis-area native was studying international business with concentrations in economics and marketing. She found out about the ITC program while working for the study abroad program at Trulaske. Before she graduated, Plaster completed study abroad experiences at the University of Alicante in Spain, the University of Bristol in England and in Nicaragua with MU's Cornell Leadership Program.
"It was a really good introduction to international trade, learning about trade codes and how different companies analyze opportunities to invest in other markets, especially from a local level," Plaster said.
She is currently finishing up her master's degree in China studies, economics and management — remotely at the moment, due to the COVID-19 pandemic — at Peking University in Beijing as a Yenching Scholar, one of a group of international students chosen from approximately 40 countries, including 28 from the U.S.
The skills she learned through the ITC of analyzing international markets are still very relevant in her current studies at Peking, where she is working on a thesis on Chinese consumer perceptions of plant-based products. During her thesis research, she used her understanding of market entry and trade regulations from the ITC to contextualize foreign companies' challenges and opportunities when planning to enter the Chinese plant-based meat industry. For example, one U.S.-based business, Impossible Meat, is currently working with the food regulators in China to sell their products there. Because Impossible Meat contains the heme iron compound, it must be certified by Chinese authorities before it can be sold, Plaster said.
"I think China represents an important market for plant-based meat compamies because China consumes half of the world's pork," Plaster said. "They have a growing population, which is going to be consuming more protein as it gets richer. This is an example of something that is a really good opportunity for not just Chinese companies, but also U.S. companies and other foreign companies looking to invest in China."
Plaster encourages any Trulaske students who are interested in a similar academic path to hers to apply to be an ITC student intern.
"I think it's a really good opportunity to learn from Jackie and all the other students who are working there," she said.
A different objective
When St. Louis-based Motor Parts Nation partnered with the ITC in the fall 2020 semester, the center was presented with an unusual case of a company not looking to both embark into international markets, but also enhance its presence witin them.
The company exports auto parts from original equipment manufacturer (OEM), which are often marketed by other manufacturers, and aftermarket suppliers to Africa from the U.S. and other countries. It should be noted that Africa does not manufacture its own auto parts. In addition, faulty auto parts have been tied to a high number of vehicle-related mishaps and resulting deaths — leading to an extreme overall mistrust in the market.
This is the climate that Genera Moore entered when she founded the company in 2017. Moore rooted her main efforts in Ghana's capital city of Accra, but also has operations in Nigeria.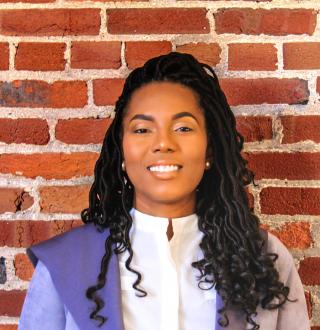 "I look at the major brands that are key partnerships in the marketplace that have bigger names than I do, but at the same time, I know how to add value to their customer base or utilize my database to strengthen both sides," said Moore, whose company also provides training resources and other support for mechanics in the Ghanian communities it serves.
Recently, Moore formed a partnership with Ecobank, a regional commercial bank, which provides resources to access the markets of more than 30 other African countries.
In working with the ITC, the student interns were able to provide a deeper dive into those possible new markets. Moore initially found out about the ITC through her involvement with the Missouri State Trade and Export Promotion (STEP) Grant Program and the Missouri Department of Economic Development.
"I really appreciated the support that I always received from them," Moore said. "It would take you forever to navigate that plethora of information, so it was definitely excellent."
A wider audience
In addition to providing real-world trade analysis experience for students,  the ITC has played host to the Mid-America Trade Summit for the last three years. This event has traditionally afforded representatives of businesses based in Missouri and its eight neighboring states to speak and network with each other as well as members of the trade assistance community. By discussing topics related to global trade and exporting, attendees share best practices and teaching moments along the way in a traditional conference atmosphere.
Given the COVID-19 pandemic, the summit was held completely online this past November, allowing Rasmussen and her team to open registration to a much larger pool of interested business representatives. They were able to recruit new participants by reaching out to event partners based in non-regional states and to national trade-related associations. Their work paid dividends, as attendees had joined remotely from all over the country.
Furthermore, those who attended reported that they were able to network through a variety of platforms.
"They were still able to make connections, via an email, LinkedIn connection or even chatting within the Zoom platform that we used," Rasmussen said.