Joining a TEAM: Leadership program launch provides social connection for first-year students
Image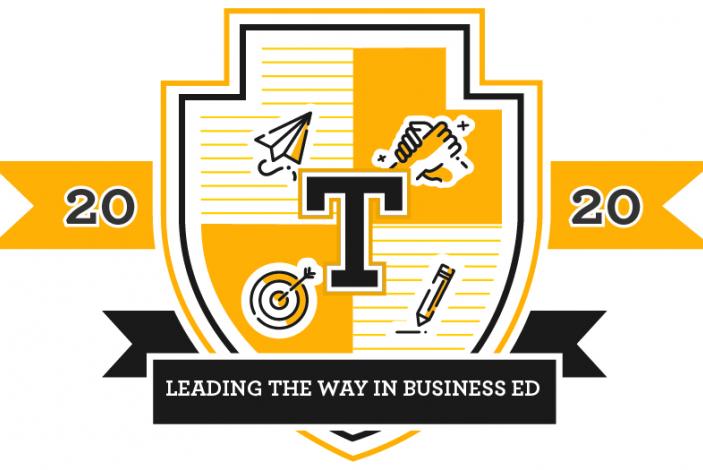 By Stephen Schmidt
The need for first-year students to connect with one another — and others on the University of Missouri campus — was apparent.
At first, those who spearheaded the launch of the Trulaske Excellence at Mizzou (TEAM) program were hoping to have at least 100 first-year students at the Trulaske College of Business sign up for its pilot run in the fall 2020 semester. When the semester began, though, 148 students had registered.
The initial goal was to construct inclusive programming that would develop first-year students from all backgrounds into future business leaders by discussing current topics in business and encouraging students to attend professional development and networking activities outside of the classroom.
Then it became clear that an inclusive program like TEAM geared toward first-year students held a higher purpose: a much needed social outlet to help build a sense of community.
"What I realized very quickly, is that these freshmen are not having the same experience that everyone else has in college," said Stephanie Ross BA '12, M Ed '15, who oversees the program as the student services coordinator. "And so although we're still talking about business, our priority shifted to, 'Hey, let's get to know each other. Let's build connections. Let's get an opportunity to make new friends.'"
"This is really that opportunity for whomever wants to be involved. If you want to develop your leadership skills, this is for you."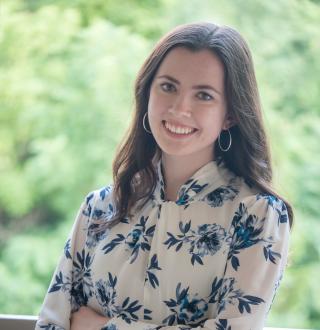 Fiona Thurow is a junior from the Chicago suburb of Batavia, Illinois, majoring in international business. She serves as one of program's 11 student mentors. After getting to know the students in her group, she developed a sense of empathy for the first-year students who arrived in Columbia under unprecedented circumstances.
"I know my freshman year was so crucial for me to find my people and to find my way within the business school. And now with everything being online, it's hard for these students," Thurow said. "You can't go out and socialize the way that a normal college freshman would, and although it's a sacrifice that needs to be made, it still stinks."
When her group first met, Thurow admitted that some of the students were a bit timid to break the ice at the first meeting, but that in time they have come full circle and are now more willing to speak up and engage with others in the group.
"That's part of the challenge of being a mentor, but it's something that I find really rewarding once it's overcome," she said.
'Instilling that global mindset'
The program is composed of five cohorts, each named after a color, a value from the university they wish to embody and a global currency.
"Using different currencies, we can start instilling that global mindset," Ross said.
Each group is composed of approximately 25 to 30 students and a team of student mentors. In the future, Ross hopes to have a faculty mentor assigned to each group as well.
The teams meet for an hour once a month either in person in a socially distant arrangement in Cornell Hall or virtually, via Zoom, to discuss a given topic related to business.
Thurow helps guide the cohort known as the Red Yen, a group promoting the virtue of respect. She said that the most memorable experience from the fall came from the discussions that took place in October around the topic of the upcoming election — and how the policies of Republicans and Democrats can impact the business world.
"We made the discussion very bipartisan…. We stuck to how would the laws change for unions. And when we kept it to that, I think it did open up some discussions that kept students' gears turning a little bit about what's going on in the world, but without being terribly invasive, or making it uncomfortable."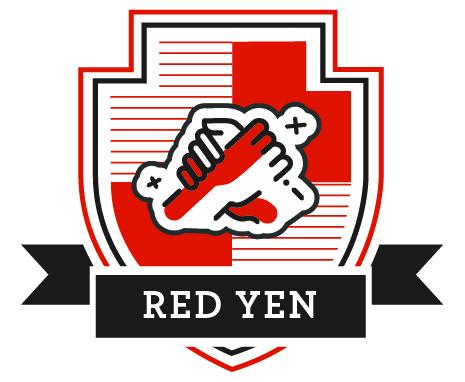 The program also runs on a points system in which students can earn points by attending a variety of events such as Professional EDGE opportunities, being an active participant during Trulaske's Business Week, volunteering, and joining virtual connection sessions with Trulaske alumni and other related parties.
All students who complete the program will receive $100 vouchers for an upcoming Trulaske study abroad program — when those programs are allowed to continue.  Currently, under the coordination of Ross and others, Trulaske conducts programming in eight locations in Europe, South America and Oceania. In addition, the members of the group with the most points at the end of the academic year will receive a to-be-announced prize.