Four Trulaske teaching faculty promoted to associate teaching professor
Image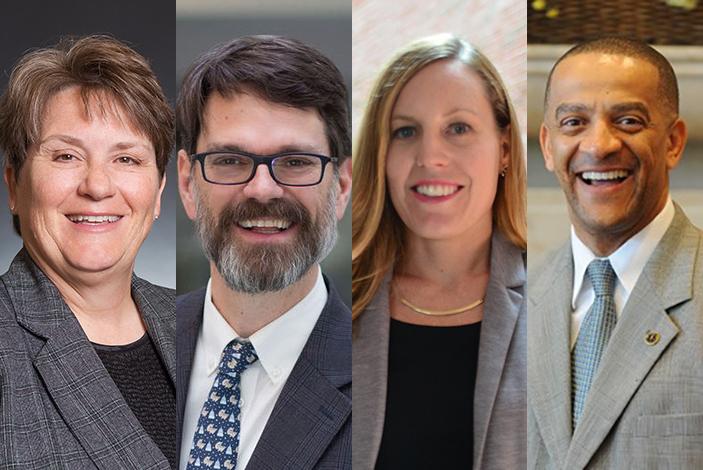 Four Trulaske College of Business teaching faculty members were promoted to the rank of associate teaching professor, effective September 1. These promotions are reflective of the outstanding teaching, service and scholarship.
Gay Albright serves as the college's associate dean of undergraduate programs and director of global initiatives and teaches undergraduate courses such as Managing Across Cultures, Organizational Behavior and International Business. Her expertise lies in developing students' cultural competence to prepare them for international business.
J. Scott Christianson teaches Business Processes and Technologies, Special Topics in Management, Undergraduate Project Management, Problems in Management, Undergraduate Web Development Fundamentals as a member of the college's Department of Management. Most recently, he has received recognition for his creativity and innovation with remote teaching and learning.
Courtney Cothren teaches undergraduate courses in consumer behavior, retail marketing, procurement processes and analytics, and marketing management as a member of the college's Department of Marketing. She also teaches Advanced Marketing Management in the execMBA program. Her most recent accolade is her receipt of the Raymond F. and Mary A. O'Brien Teaching Award at MU in 2019.
Daryl Smith teaches management principles, human resources management, diversity & inclusion, and Labor Relations & Collective Bargaining as a member of the college's Department of Management. He also is an industry consultant specializing in leadership, organizational development and strategy. In his most recent accolade, Kappa Alpha Theta selected him as one of its Top 10 Faculty in the United States and Canada.