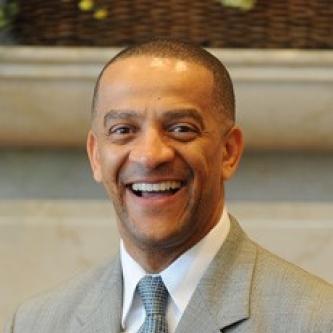 Vasey Academy Advisory Board, Management
Daryl Smith
Associate Teaching Professor
Address
700 Tiger Avenue
Columbia, MO 65211
Daryl Smith is an Assistant Teaching Professor in the Management Department at the Robert J. Trulaske Sr. College of Business, University of Missouri - Columbia. His areas of teaching include Management Principles, Human Resources Management, Diversity & Inclusion, and Labor Relations & Collective Bargaining. He has received faculty awards for teaching, advising and service. He is also an industry consultant who specializes in leadership, organizational development and strategy.
A recognized industry executive, Daryl has the unique ability to apply progressive organizational and talent management strategies that consistently create value. He has a consistent track record of success in several industries, including manufacturing, sales and distribution, telecommunications and financial services. He has an established reputation for creating award-winning workplaces, with a specific focus on employee engagement, operational efficiency and business strategy. His past industry assignments include: SVP Global Human Resources at ESPN / ABC Media Networks, VP Human Resources & Training at ARAMARK/Galls and VP Human Resources & Training at Cox Communications.
He has effectively served on over 50 boards, including industry associations and non-profits. He is passionate about causes relative to education, youth, diversity, people with disabilities and families in crisis. He enjoys public speaking, and has presented at several regional and national conferences. Daryl was also honored to deliver the May 2010 commencement address at the University of Missouri, Trulaske College of Business. In 2019, Daryl was selected by Kappa Alpha Theta (Theta Mu chapter) as the Most Outstanding Faculty at Mizzou. The Theta's national organization selected Daryl as one of their 2019 Top 10 Faculty in the U.S. and Canada.
Daryl holds a Bachelor's of Science in Business Administration from the University of Missouri and a Master's in Business Administration from Washington University. He has completed executive education programs at Cornell University in Ithaca NY and Stanford University in Palo Alto, California.
Education
MBA, Washington University; BS BA, University of Missouri