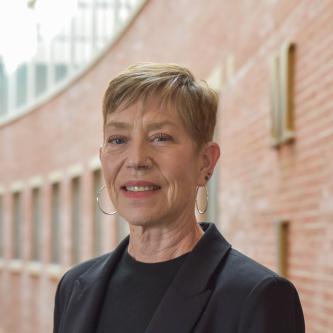 Marketing and Communications
Sara Diedrich
Chief Storyteller
Sara Diedrich joined the Trulaske Collee of Business in 2023 as its chief storyteller. Her philosophy is that our collective stories are our greatest strength because stories have the power to stir emotions, change minds and encourage actions. Stories are how we understand the world. They bring us together and help us find common ground.
Diedrich, a native of Owatonna, Minnesota, is a graduate of Iowa State University. Her career includes more than 25 years as a working journalist. At the Columbia Tribune, she was an award-winning reporter and columnist, covering almost every beat in the newsroom, and served as a features editor for five years. She also served as the higher education report for the Iowa City Press-Citizen.
Diedrich's career also includes time as a language arts teacher at a Columbia middle school and as a public relations professional for Boone County Family Resources. In higher education, she has been a writer and editor for the University of Iowa and Stephens College. Most recently, she served the University of Missouri as senior editor at the MU News Bureau and as the public information officer for the MU Police Department.