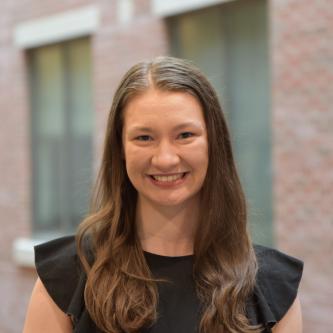 Advising, Undergraduate Dean's Office
Emily Stoker
Senior Academic Advisor
Hours
8:00 a.m. - 5:00 p.m.
Address
700 Tiger Avenue
Columbia, MO 65211
Emily Stoker joined the Robert J. Trulaske, Sr. College of Business advising team in 2022. Born and raised in Columbia, Stoker has been bleeding black and gold since she was born at University Hospital.
Stoker graduated from Mizzou with a Bachelor of Science in Hospitality Management – Emphasis in Conference and Event Management, and a Minor in Business. Stoker has worked across the Hospitality industry since 2018. She has served as a Walt Disney World Cast Member, University of Missouri Tour Guide, St. Louis Event Designer, and Wedding Coordinator. Her passion for serving people and personal experience in intensive career networking and exploration led her to Academic Advising.
As a Senior Academic Advisor, she advises students on graduation requirements and connects them to campus resources. Her mission is to mentor students in creating the most personalized college experience possible as they continuously shape their post-graduation vision.
In her free time, Stoker loves expanding her baking skills, dabbling in interior design, enjoying a run or yoga session, and planning her next travel adventure! She is also the proud fur mom to her rescue sister kittens, Milania and Caroline.
Education
Bachelor of Science in Hospitality Management – Conference and Event Management Emphasis, University of Missouri, 2021; Minor in Business, University of Missouri, 2021.