We'll show you real-time research with impact and innovative programs
Image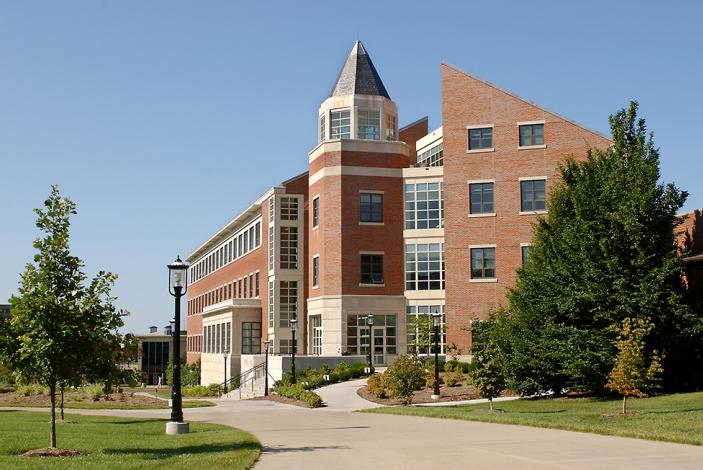 Faculty research featured in The Atlantic and the Washington Post
Marketing professor Marsha Richins researched the emotional state of consumers before and after making an "important purchase."
Finance professor Steve Ferris researched over-confident CEOs and how their decisions affect their companies.
From certificates to professional development, students access experiential learning opportunities at Trulaske
Today's  companies are often "data rich and information poor." This is especially true of databases that can inform marketing strategies, tasks, and decisions. The Marketing Analytics Concentration provides Crosby MBA students with predictive modeling and data-mining tools that will enable them to exploit databases relevant to marketing decisions.
The Certificate in Sales and Customer Development prepares undergraduate students for careers in the highly professional and dynamic field of sales. Through the certificate's required coursework and internship, students gain vital skills as well as knowledge of current best practices in the sales profession and sales management. This certificate serves as tangible evidence of a strong background in sales for potential employers.
The Entrepreneurial Alliance is an initiative designed to foster a culture of innovation at Mizzou. The movement is motivated by students who see the value in entrepreneurship and is fueled by business leaders who know that growth depends on startups. Students with a high tolerance for the risk and rewards of entrepreneurship learn from industry experts how to take a business concept from idea to consumer.
The Allen Angel Capital Education Program is a student group of mid-Missouri investors. Through cross-disciplinary collaboration, students enable entrepreneurs to grow through careful analysis of business plans. Students invest in high-growth start-up companies by cultivating deal flow, performing pre-screening duties, completing due diligence, and structuring investment contracts. After an equity position is taken, the program monitors portfolio holdings and harvest investments.
Success in the business world requires more than knowledge and intelligence – future leaders and professionals need strong communication skills, presence, and the power to make strategic decisions. In the Trulaske College of Business, students learn beyond the classroom and gain the skills needed to be well-rounded, marketable professionals. The Professional Development Program is comprehensive in its approach to ensuring that all undergraduate students leave with a wide range of competencies that are necessary for success in an increasingly competitive and global world. Through workshops, guest speakers and a required internship, the Professional Development Program readies students for their careers ahead.