Trulaske awards six Citation of Merits, three recent alumni awards
Image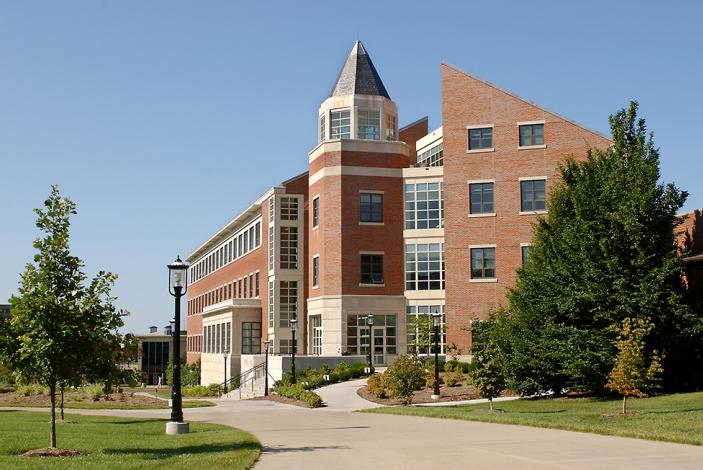 The Trulaske College of Business awarded six of one of its top honors, the Citation of Merit, to five alumni and one additional longtime supporter of the college. Each spring, the Trulaske College of Business recognizes influential and successful members of its community with a luncheon held on campus. Unfortunately, the 2020 event was cancelled due to social distancing orders in place in Boone County and throughout Missouri.
Annually, up to 10 Trulaske Citations of Merit are awarded. The recipients are selected by a vote of the entire faculty of the college. The Faculty Policy Committee reviews each candidate in relation to accomplishments in his/her career; involvement with the college through board activities, recruitment or other collaborative programs; and financial support of the college. The top candidates are then presented to the faculty for consideration of the award.
The 2020 Citation of Merit recipients are:
Pinney Allen
Steven Lanham, BS Acc '92, MAcc '93
Chuck Hutchins, BS Acc '84
Doug McHoney, BS Acc '96, JD '99
Douglas Tye, BS BA '79
Three more alumni were honored with the Recent Alumni Advisory Board's (RAAB) Recent Alumni Achievement Award. This award recognizes outstanding volunteer support of the Trulaske College of Business as well as the professional accomplishments of alumni who received their degree 15 or fewer years ago. Recent Alumni Achievement Award nominees are screened by the Faculty Policy Committee and approved by the college's faculty. Selection criteria include active involvement with the college through advisory boards or other collaborative activities; professional accomplishments early in his/her career; and a demonstration of leadership for or inspiration to students and other alumni through participation in university or college events and/or social and community service.
The 2020 Recent Alumni Achievement Award recipients are:
Sophia A. Mullineaux, BS BA '14
Ryan Rapp, BAcc '04, MAcc '04
Michael Francis, BS BA '13
Read more about each of this year's recipients.
Additionally, seven undergraduates were also recognized for their achievements and contributions to the Trulaske and Mizzou.