Students win big at marketing and sales competition
Image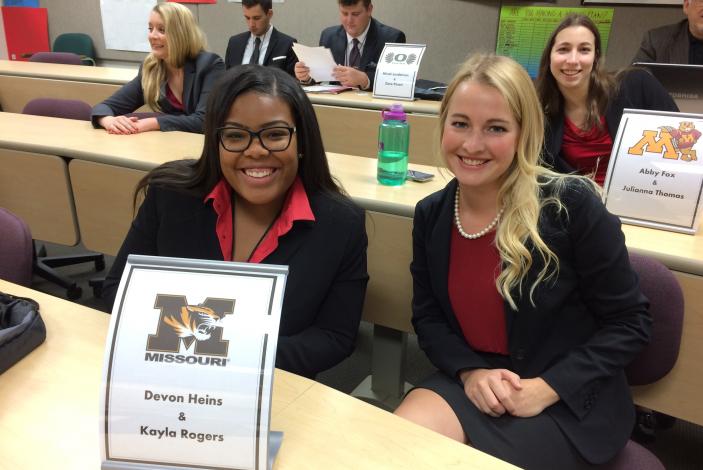 Two students in the Marketing Department's recently launched Center for Sales and Customer Development had plenty to be thankful for as they began their Thanksgiving break.
Seniors Devon Heins (right) and Kayla Rogers finished first and third, respectively, in the State Farm National Marketing and Sales Competition, held Nov. 18 at the University of Central Missouri in Warrensburg.
With their strong performances at the event, Heins and Rogers brought home a combined $5,750 in scholarship money.
Eleven universities participated in the event, including Arizona State, the University of Georgia, the University of Minnesota, the University of Houston and the University of Oregon.