Student travel blog: Heartland Scholars visit Spain
Image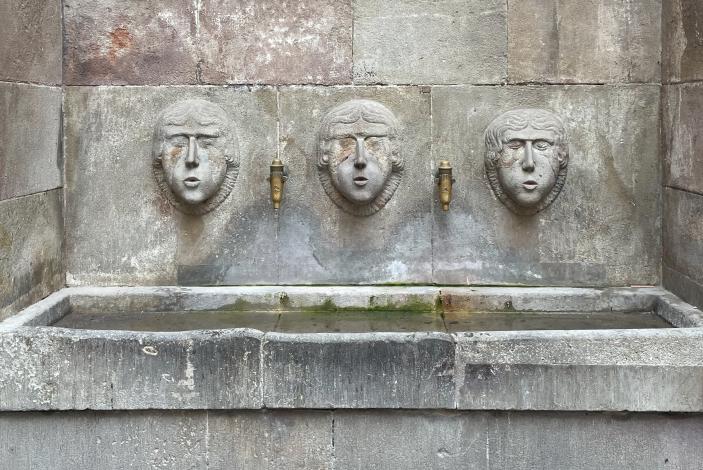 Font de Sant Just in Barcelona, Spain
Hi Tigers!
My name is Katey Kaesberg, and I am a senior studying Marketing – I'm also a member of the Heartland Scholars Academy! Heartland is a specialized professional development program in the Trulaske College of Business for first-generation college students from small, rural towns.
I was chosen to be one of the inaugural class members, and this year is really special for us because the first class of Heartland Scholars will graduate! In honor of this accomplishment, Mary Beth Marrs and Stacy Rohr [who oversee the Heartland Scholars Academy] put together a trip for us – spending our spring break in Spain!
This trip was nothing short of spectacular! We started traveling on Saturday, flying to Newark Liberty International Airport before boarding our flight to Madrid that night. We arrived early in the morning on Sunday and started exploring the city right away. What better way to get started than doing a walking tour?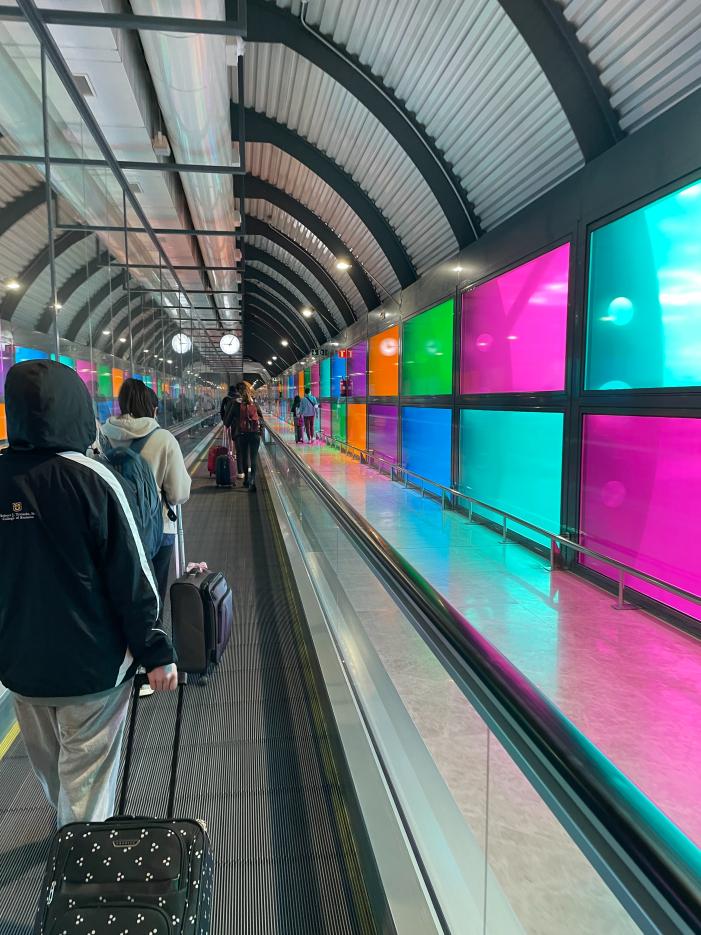 The next day, we put on our business casual and met with German Rios, a professor at IE University. He gave us a thorough presentation about Spain's socio-political and economic landscape. After that, we got to take a break and visit the beautiful Queen Sofia National Art Museum Centre. We got to see pieces from Picasso, Dali, and many more famous artists - but of course, there's so much art we did not have time to see, so going back there is certainly on my travel bucket list! We also got to eat lunch at one of the museum's restaurants, and afterward, we headed to visit Inhouse, a PR/communication firm located in Madrid's Malasaña neighborhood. We were hosted by Alvaro Rincon, who has led projects for brands like Fenty Beauty, Charlotte Tilbury and Fendi.
Tuesday was also another fun day! It was [classmate] Chela's birthday, so of course, Mary Beth made sure to make it one she wouldn't forget! We started by visiting the Royal Palace of Madrid, which was stunning. This palace is actually bigger than Buckingham! After finishing our tour, we headed out to the Licina Winery to learn about winemaking, see their vineyard and where they store the wine.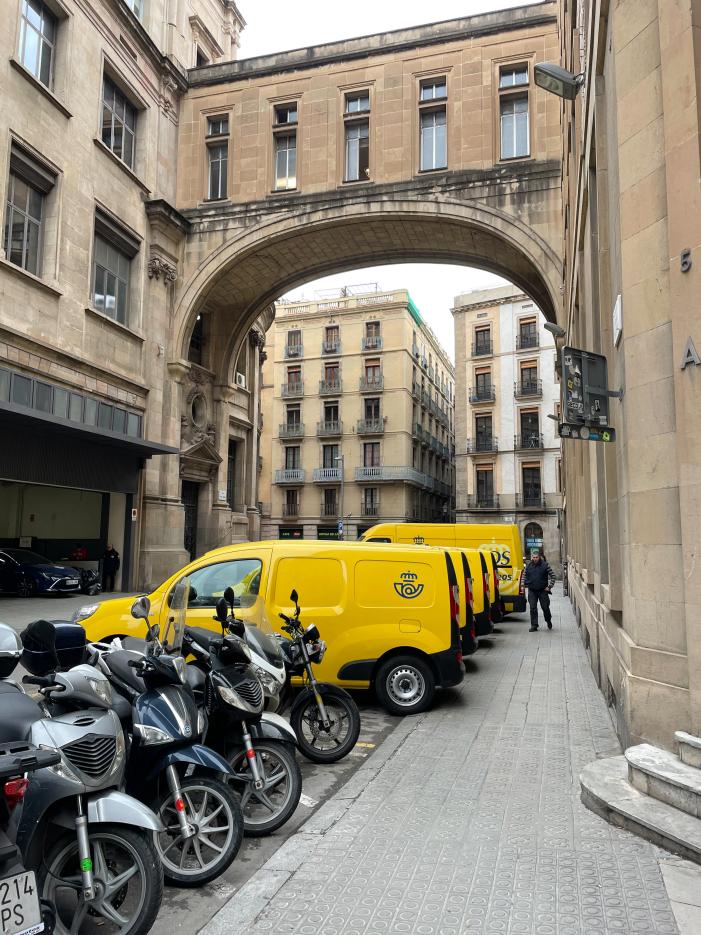 Our Wednesday morning was an early one as we packed our things up and headed to the train station to go to Barcelona. Unfortunately, we had to say goodbye to our Madrid guide, Alfonzo, but we were still excited to see a new city. Once we arrived, we ate lunch by the beach at Restaurante Barceloneta with our new guide, Laura. After we ate, we explored Barcelona by playing a cultural city game, which led us through the Roman and Medieval parts of the city. 
Thursday, we started our day by visiting the Miro school, where we met some wonderful students! We were able to donate our favorite children's books in English, and they also had a surprise for us – painting a mural! The school's art teacher free-handed it for the students and us to paint as a message of peace in light of the events in Ukraine. Getting the opportunity to interact with the kids was one of the best parts of the trip and we taught them the MIZ-ZOU chant!
As if that wasn't cool enough, after lunch, we got to see La Sagrada Familia, the basilica by Antoni Gaudí. To say this place is amazing would be an understatement – it's breathtaking!
Friday, we began our journey back to the U.S.! Our flight took off in the morning, and we were back in Missouri by night! We were all ready to get some rest after such an exciting week, but it's safe to say we made some memories we will never forget!