First Trulaske Business Summit expands pre-college opportunities
Image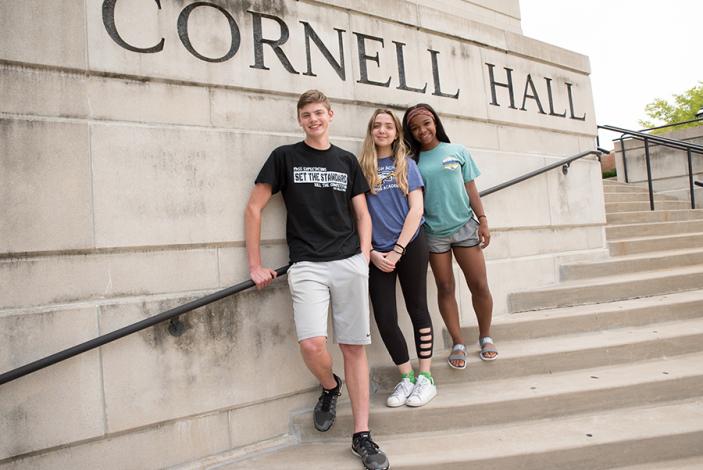 The Trulaske College of Business held its first Trulaske Business Summit in July with 19 pre-college students attending from around the country. The Trulaske Business Summit offers students the chance to learn about life in a college setting and the opportunities available to business students and Trulaske graduates.
Rising senior Ariana Tolbert, 17, from Lee's Summit, Mo., aspires to own her own boutique retailer. She found out about the Summit through her mother.
"My mom saw something about the event on Facebook, and she asked if I wanted to attend," Ariana said.
Students learned about accountancy, finance, marketing, management, entrepreneurship and international business through faculty-led sessions. They also got helpful tips on how to hone their networking, resume writing and interview skills with the Business Career Services staff.
Colin Hacker, 18, of St. Peters, Mo., had just recently decided he wanted to pursue business as an undergraduate, and discovered the program while he and his mom were researching summer opportunities. Colin said his biggest takeaway was the networking with other students.
"My biggest takeaway is the connection I've made with people this week," he said. "I've made new friends with similar interests."
Ariana said her biggest takeaway was getting to understand more about the academic opportunities in business.
"I liked hearing from the different professors and their input into the different aspects of business," she said.
For Brooke Flegel, 17, of Naples, Fla., who plans on applying to Mizzou next year, she gained a better sense of direction as her takeaway.
"I came into this not knowing what I wanted to do, but now I think I might go into an area like management," Brooke said.