Finance professor, PhD alumnus receive 2019 Hillcrest Behavioral Finance Award
Image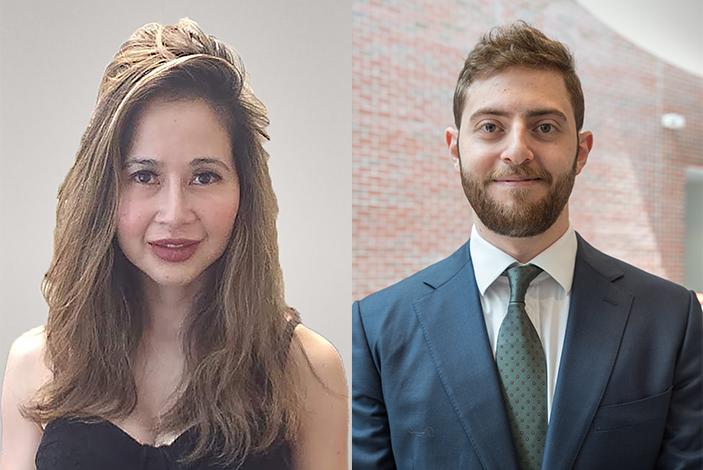 Kuntara Pukthuanthong, Robert J. Trulaske, Jr. Professor of Finance, and Trulaske alumnus Khaled Obaid, who currently is an assistant professor in the Department of Accounting & Finance at California State University – East Bay, are the winners of the 2019 Hillcrest Behavioral Finance Award for their paper, "A Picture is Worth a Thousand Words: Measuring Investor Sentiment by Combining Machine Learning and Photos from News."
The paper is an important contribution to the current body of knowledge as it shows that investors have a biased perception of performance because the relevant measure, returns, is rarely displayed in brokerage statements, finance websites, newspapers, or market indices. Major indices are price indices and ignore dividends, leading to predictable declines on ex-dividend days. Financial newspaper articles are more negative on index ex-dividend days when the indices mechanically understate performance. The paper demonstrates that the wrong choice of default display can influence prices and capital allocation in financial markets.
"This is a great behavioral paper showing an example of the framing bias. It shows how the way information is displayed gives investors a biased perception of performance," commented Brian Bruce, CEO of Hillcrest Asset Management and Editor of The Journal of Behavioral Finance.
This 2019 Hillcrest Behavioral Finance Award contest received over 40 submissions representing 97 authors, 72 academic institutions, and 21 countries. As a result of the strong field of submissions received again this year, five finalists were identified.
The two finalist papers awarded an Honorable Mention are:
"Security Analysts and Capital Market Anomalies" by Li Guo of Fudan University, Frank Weikai Li of Singapore Management University, and K. C. John Wei of Hong Kong Polytechnic University.
"When Can the Market Identify Old News?" by Anastassia Fedyk of UC Berkeley and James Hodson of Jožef Stefan International Postgraduate School.
The Hillcrest Behavioral Finance Award seeks to annually recognize excellence in research through the selection of a current non-published paper from academics on the subject of behavioral finance.
Click here to see previous winners of this award.
Hillcrest Asset Management is an institutional investment management firm and a recognized leader in the field of Behavioral Finance investing. Our investment philosophy and process are guided by a fundamental belief that stocks deviate from their fair value due to investor behavioral biases. Hillcrest's experienced investment team believes that stocks follow the behavioral cycle of stock movements. We combine model-driven behavioral analysis with traditional fundamental research to build on the strengths of both approaches.
Hillcrest was founded in October 2007 and is located in Plano, Texas.