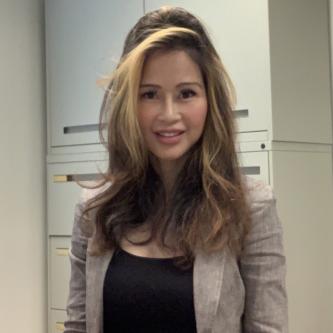 Finance
Kuntara Pukthuanthong
Professor of Finance, Robert J. Trulaske, Jr. Professor of Finance
Address
700 Tiger Avenue
Columbia, MO 65211
Kuntara Pukthuanthong is a Professor of Finance and the Robert J. Trulaske, Jr. Professor of Finance at the Robert J. Trulaske, Sr. College of Business, University of Missouri. Her main research interests are international finance and asset pricing. She received a BA in economics from Chulalongkorn University, Thailand; an MBA in finance from Washington University, and PhD in finance from University of California, Irvine.
Dr. Pukthuanthong's research has been published in the Review of Financial Studies, Journal of Financial Economics, Review of Asset Pricing Studies, Critical Review of Finance, Journal of Banking and Finance, Journal of Financial Markets, Journal of Corporate Finance, Financial Review, Economic Note, Pacific Basin Finance Journal, Applied Financial Economics, Financial Analysts Journal, Journal of Investment Management, Journal of Portfolio Management, Global Finance Journal, International Journal of Managerial Finance, Journal of Applied Corporate Finance, and Venture Capital Journal.
Dr. Pukthuanthong serves as the associate editor for the International Review of Financial Analysis Journal.
Dr. Pukthuanthong's additional experience includes:
June 2018 – January 2019, Consultant,

AXA Rosenberg Investment Management

, Los Angeles, CA

January 2013 – July 2015, Board of Director, Centricity Financial, LLC

January 2010 – December 2012, Consultant,

Flint Rock Global Investors

, LLC
August 2011 – February 2012, Consultant at

Research Affiliates

, Newport Beach, CA
1998-2003, Research Assistant, International Portfolio Management, research with Dr. Lee Thomas III, Managing Director at

PIMCO

.
Education
PhD, Finance, University of California; MBA, Finance, Washington University; BA, Economics, Chulalongkorn University