Creating a Unique Path: New master of science in business provides interdisciplinary flexibility
Image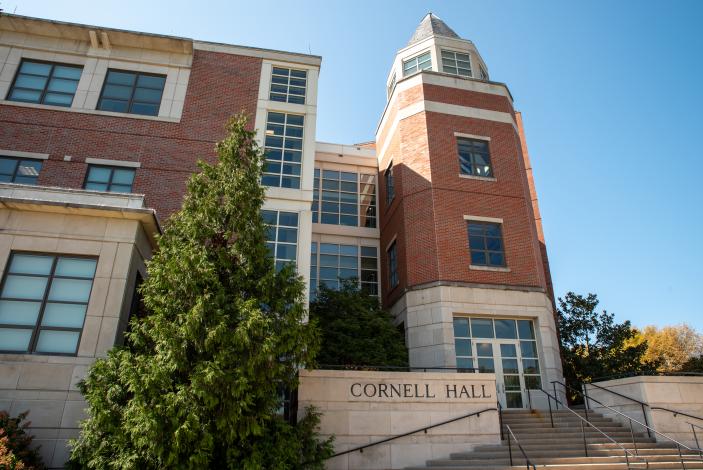 By Stephen Schmidt
The Trulaske master of science in business program has been in the works for three years — and now, perhaps fittingly, it launched this fall semester with 29 students at a time when flexibility in higher education has become paramount due to the COVID-19 health pandemic.
Designed for students to complete in as few as three semesters, the customizable, online program allows students — with the help of an academic advisor — to build an interdisciplinary academic path that fits their career interests.
It does so using a stackable certificates approach offered by pairing a certificate offered from Trulaske College of Business with another one from Trulaske or from other partner schools and colleges at the University of Missouri. Those partners include the College of Engineering, School of Medicine, School of Law and School of Health Professions.
In addition, students must complete 12 credit hours (seven classes total) of core Trulaske College of Business coursework.
"I think one of the things that appeals to the students is the flexibility and ease of creation of your own path," said Ryan Murray, director of graduate programs. "Students want something specific, or they want to be able to piece their paths together, while still working full time, or while traveling, or going after other pursuits. The master of science in business really lends to that strategy."
Murray said that the program has been constructed to suit both traditional students and working professionals.
"You can go straight through from undergraduate to graduate school," he said, "or you can be out of school for one year, five years, 50 years — or anything in between."
'An even better fit'
Take the story of Autumn Black, BJ '20. She was slated to spend her summer in Sacramento, California, as an intern at CalMatters, a nonprofit news organization, as one of five School of Journalism students to take part in the Knight Nonprofit News Internship program.  
Instead, Black remained at her home in Lee's Summit, Missouri, this summer, while doing the internship remotely.
"I found out about the program, and I thought, 'Oh, wow, this might be a great fit, just considering that I can piece things together in the way that I want to," Black said.
On Aug. 24, Black began taking two general courses to satisfy requirements for her undergraduate business minor. 
She had planned on then embarking in the program as a full-time student through certificate related to the Center for the Digital Globe — a joint offering by Trulaske and the center — and the Marketing Analytics certificate offered by Trulaske.
In the middle of September, though, her plans changed after she accepted a job with Oracle as a marketing specialist. She began to work remotely for the company on Sept. 28, but will be based out of Austin, Texas, later.
She takes comfort in being able to work around her new schedule by taking a smaller number of credits as a part-time student when she is ready to do so.
"I can do that and be on track to doing what I need to do, while also furthering my career at the same time," Black said.
When she does begin the program, she appreciates how her combination of certificates will allow her to continue to hone her creative side, while also be able to "hunker down" in the data surrounding her profession.
Room for growth 
Chris Robert, associate dean of graduate studies, has been on the ground floor of the program's creation since 2017, when Dean Ajay Vinzé  made the initiative one of his top priorities upon his arrival to Trulaske. Since day one, Robert has been meeting with his counterparts at other colleges and schools at the University of Missouri to determine the mechanics and logistics behind this unique program.
"We had to hammer out details of how this is going to work, but in principle, everybody was behind it," Robert said.
"We have a number of different certificates that we believe would fit well with business certificates and be attractive to students who want to have that interdisciplinary background."
Going forward, Robert said there have been ongoing discussions of establishing more certificate programs on the Columbia campus.
In addition, Robert said that Trulaske hopes to extend this expandable certificates program into the other universities that are a part of the University of Missouri System in instances when one of those three additional institutions — the University of Missouri-Kansas City, the University of Missouri-St. Louis and the Missouri University of Science and Technology — could provide an academic path that is not offered at Mizzou.
"We need to go through a process of identifying which ones will be appropriate," Robert said, "and we intend on doing that."
To speak with a member of our recruitment and admissions team about the master of science in business or other Trulaske graduate programs, please call 573-882-2750 or email trulaskemasters@missouri.edu.