Accounting student creates material to help educate marginalized groups on financial literacy
Image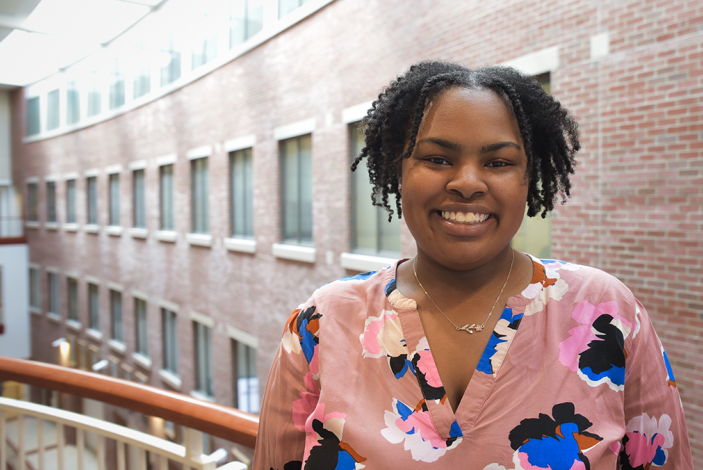 By Stephen Schmidt
Since middle school, Autumn White knew she wanted to be a businesswoman in some form or fashion. How she would get to that career was another conversation, when growing up in University City in St. Louis.
White associated a business career with achieving personal wealth. She dreamed of one day being a millionaire. She began saving money and showed fiscal responsibility that belied her age.
"That dream changed," she said.
Now a junior at the Trulaske College of Business, White has gained greater clarity on what she wants to do as she pursues her master of accountancy (MAcc) degree through the college's five-year, 150-hour accounting program — in the hopes of graduating in May of 2024.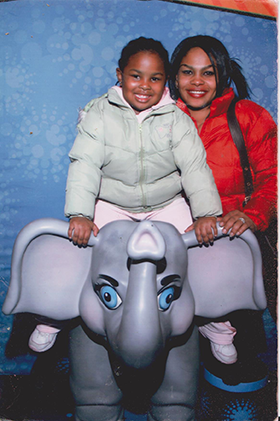 Instead of focusing on her personal financial gains, White has turned her attention to helping improve the financial literacy of those around her by creating a program composed of easily digestible money management information.
The program is designed to help marginalized groups better understand basic money management principles.
Ultimately, White would like her financial literacy education program to serve overlooked, urban neighborhoods. Although the content about financial literacy is the most paramount component of her program, White's grand vision for her enterprise includes having a physical, brick-and-mortar presence akin to community centers in the neighborhoods that they serve. She said her hometown of St. Louis would be a great place to start such a grassroots effort.
Given that she is in college, though, the content is currently catered toward her fellow students, who also serve as the beta testers of the program. When she arrived at Mizzou in the fall of 2019, she was stunned at how many students were lacking in basic financial literacy.
"It was shocking to me to see that students didn't even know their credit scores," White said. "For me personally, my only support for college are the scholarships I have…. Financial literacy and 'money mentality' have been big for me. So, I wanted to find a way to shift the idea of finances for people who look like me and are underrepresented."
White said it is a misnomer that money management practices are generally associated with those in high-income tax brackets.
"You don't think of poor people managing their money," she said, "but actually, those are the people who really need to manage money to afford to get food on the table and determine which bills they are going to pay that month."
'I hear what your dream is'
Last summer, White gave a presentation on her financial literacy program to her Hillman Scholars group, a St. Louis organization that has provided scholarship support for her studies at Mizzou. Since then, she has been jotting her vision inside a notebook as she continues to edit and form the material.
In the spring of 2021, White took BA 2500: Intermediate Professional Development Principles, taught by instructor Tim Hill, M Ed '14. As part of the class requirement, White and her fellow students had to do a project in which they interviewed business professionals at nonprofit organizations and for-profit companies.
"Through those interviews, I talked to people who said, 'I hear what your dream is. Let me know if you need any help. I would love to mentor you.' I made so many different contacts from this assignment," White said.
As part of that assignment, White recalled hearing advice from an administrator at a YMCA in the St. Louis area who said: "'It's not about who you know, but who knows you."
"And I think that's always stuck with me," she said, "because college is about networking, but who brings up your name when you're not around?"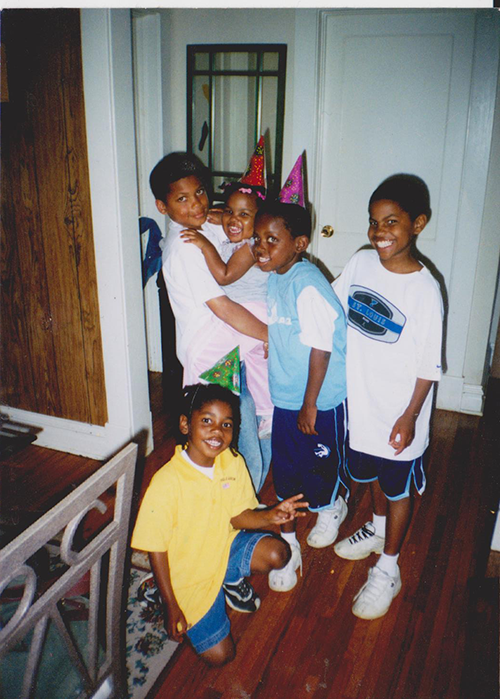 For White, one of those people would be Hill, who first taught her as a freshman in the BA 1500 class in the fall of 2019. The class provided an overview of the staples of the business world, such as the composition of résumés and cover letters.
"His class got me excited for the business school," White said. "Even though at that point, I didn't know what emphasis I was looking at, I knew I was in the right school."
Hill, who has been teaching BA 1500 and BA 2500 at Trulaske since the fall of 2017, said that White has a natural ability to internalize what she learns in class on a consistent basis to allow her to find ways to benefit those around her with that knowledge.
"Her others-first mentality is refreshing and unique," Hill said. "As students and professionals, most of us approach our education and professional development in terms of how it will propel us individually. To see someone so naturally inclined towards serving the people around her is exceptional."
Before she fully embarks on her financial literacy community mission, White would welcome the opportunity to begin her career working for one of the "Big Four" accounting firms and work either in the public or private sector of the profession. She has accepted an internship for the summer at the St. Louis office of Ernst & Young.
Since arriving in Columbia, White has found numerous ways to get involved. As a freshman, she began to serve as a peer notetaker for the MU Disability Center.
White also serves as a Summer Welcome advisor, a Trulaske student ambassador and a career specialist at the MU Career Center.
When she does have some downtime, and the weather is pleasant, there is a good chance one can find her hanging out by The Columns with classmates.
"When there's nice weather, there's a different energy on campus," White said. "And the place to be is by The Columns. It's just so upbeat."