Program Highlights
Study in some of the most amazing cities in China.
All courses and program activities conducted in English
Earn six hours MU summer school credit, with an opportunity to apply for a three-credit hour internship in China after the study abroad program.
Courses will contain topics about China's rapidly changing economy, the Asian business culture, international business in general and Mandarin.
Enjoy opportunities for cross-cultural experiences.
Visit business firms to better understand how business is conducted in China.
Opportunities for internships in China may be explored through the Trulaske Professional Edge Program
Open to MBA students by special arrangement with the MBA office.
Open to all majors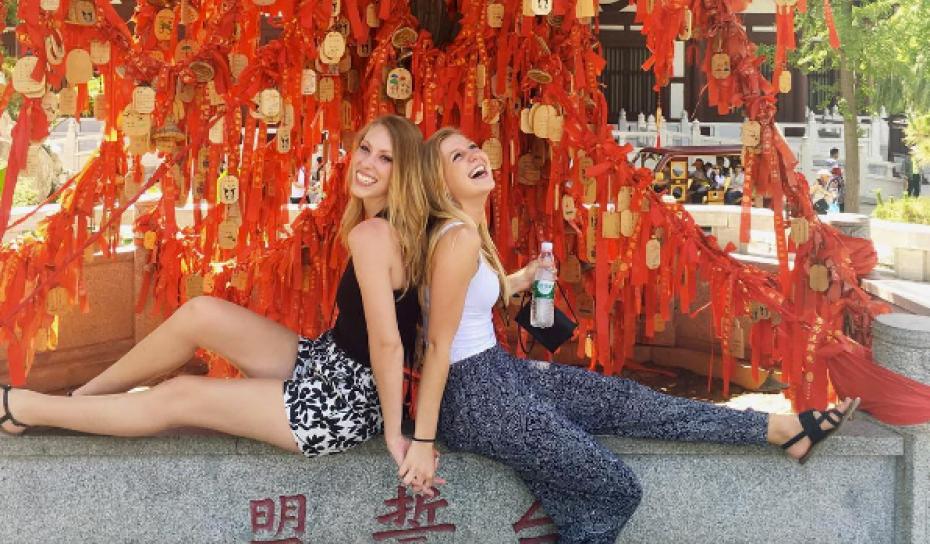 About this Program
The University of Missouri (MU) will offer two courses (6 credits) in international business. Course options will be finalized October 2019.
University of Missouri Course Offerings
Marketing 3901/Business Administration 8730 - International Business in China - no prerequisites
Management 4185/Business Administration 8730 - China Insights and Perspectives - no prerequisites
Note: If insufficient students sign up, the college reserves the right to reduce the quantity of course offerings.
Class enrollment will be fairly evenly distributed, with first preference given to students who are seniors and majoring in the particular topic. You should plan to discuss these courses and this study abroad program with your advisor to clarify exactly how these courses will satisfy the graduation requirements for your particular major or emphasis area.
Pre-departure Class meetings at MU
Prior to the start of the program, pre-departure class sessions will be held in Cornell Hall. The purpose of these class meetings will be to provide lectures on the principles of international business, review information regarding the companies that will be visited and orientation to the host country, travel administration, and safety abroad.
This is a non-credit course for which you will be required to register before the first day of the pre-departure class, in order to go on the program. You will not be charged any educational fees for this "course". When registering – search in "additional criteria" for the Class Number only.
Pre-Departure Class Schedule:
Tuesdays
April 14 to May 5, 2020
6-8 p.m.
219 Cornell Hall
You must be 18 or older.
You must be in good academic standing and have no current or past disciplinary sanctions.
You will need a passport that is valid for at least six months after your scheduled return date. US passport holders will also need a Chinese visa.
Copy of all program passports due to Study Abroad office by March 31
You will be asked to sign a liability release form, a medical release form (included in the International Center's orientation materials), and a marketing release form.
You must meet minimum health insurance requirements set by the university.
You will be expected to fully compete the application and International Center safety and security orientation through MyStudyAbroad.
You must attend all of the Trulaske College of Business' pre-departure class meetings.
Participants must agree to the terms expressed in the MU student conduct manual and the MU "Conditions of Participation and Program Acceptance" form.
Lodging in all locations will be in hotels. In Deyang students will have the opportunity of staying in student dormitories on the campus of Sichuan Engineering and Technical College. There is also the option for a weekend home stay with a local family in Deyang.
You will need to buy most of your own meals, but you will find that food is extremely inexpensive in China. Meals typically consist of steamed white rice with a variety of stir-fried vegetables and various kinds of meat, such as pork, beef, chicken and lots of seafood. China has its share of Western fast food places, as well as restaurants that serve European and North American cuisine.
Breakfast will be provided each day except for in Deyang and Hong Kong, and a few social program dinner events will be paid for by the program. The program schedule will outline which meals are included in the program fee.
Date
Day
Location
Daily Schedule
17 May
Sun
Chengdu
Depart for Chengdu
18 May
Mon
Chengdu

Arrive in Chengdu

Chengdu Orientation

19 May
Tue
Chengdu

People's Park and Tianfu Square

Wu Hou Ci

Meeting with Benku CEO

20 May
Wed
Chengdu

Panda Research Facility

Wenshu Monastery and Lunch

21 May
Thu
Chengdu
Qingcheng Mountain
22 May
Fri
Chengdu
Company Visit
23 May
Sat
Chengdu/Deyang

Bus from Chengdu to Deyang

Welcome and Orientation to SETC

24 May
Sun
Deyang

Confucius Temple and city tour

Wal-Mart visit

25 May
Mon
Deyang

Calligraphy class

English corner

Evening lecture

26 May
Tue
Deyang

Calligraphy class

Meeting with English teachers

27 May
Wed
Deyang

Tour campus factories and Siemens Center

Food class

28 May
Thu
Deyang

Dongdian factory visit

MU Business class

High school visit

MU and SETC evening party

29 May
Fri
Deyang
Tea class
30 May
Sat
Deyang
Class
31 May
Sun
Deyang
Farewell dinner
1 Jun
Mon
Deyang/Xi'an

Bus from Deyang to Xi'an

Great Mosque and Hui Quarter

2 Jun
Tue
Xi'an
Terra Cotta Warriors and Big Goose Pagoda
3 Jun
Wed
Xi'an
**Free Day
4 Jun
Thu
Xi'an/Beijing
Train from Xi'an to Beijing
5 Jun
Fri
Beijing

MU Business class, Yuanming Park, Olympic Park

6 Jun
Sat
Beijing

JD.com company visit

Caterpillar company visit

7 Jun
Sun
Beijing

Tiananmen Square

Forbidden City

8 Jun
Mon
Beijing
Great Wall (optional)
9 Jun
Tue
Beijing
Company visit
10 Jun
Wed
Beijing
**Free Day
11 Jun
Thu
Beijing

MU Business class.

Associated Press company visit

Beijing Duck dinner

12 Jun
Fri
Beijing
Check out of hotel. Program ends.
How to Pay for Study Abroad
These courses qualify for financial aid. Before going to the Financial Aid Office (11 Jesse Hall), visit the Trulaske Study Abroad office (213 Cornell Hall) for the financial aid worksheet. It is highly recommended all students meet with their Financial Aid advisor to discuss paying for study abroad. Trulaske Study Abroad Scholarship deadline: February 15. For additional scholarship opportunities visit the
International Center website
 for a list of available scholarships.
Estimated Budget
The following budget may be used for planning purposes.
| Student Planning Budget | Estimated Cost |
| --- | --- |
| Tuition-resident (6 credit hours) | $1,794 |
| Tuition-non resident (6 credit hours) | $5,398 |
| Trulaske Business Course Fee | $578 |
| Technology Fee | $84 |
| Program Fee | $2,998 |
| MU International Center Study Abroad Fee | $245 |
| Airfare (estimated) | $1,500 |
| Estimated cost for Missouri residents | $7,199 |
| Estimated cost for non-Missouri residents | $10,803 |
Note: Tuition is estimated as UGR Resident fees and is approximate until the Board of Curators of the University of Missouri sets the new fees in April during the spring semester prior to departure. Non-resident students pay their usual additional non-resident fees. Provided you are taking courses necessary for graduation, this simply shifts tuition costs from one term to another. The costs presented above in the student-planning budget are best estimates within five percent.
The program fee quoted above (billed to your student account sometime in May) includes the following:
All local transportation for program planned culture and company visits.
All domestic air flights in China for program transfers between cities.
All lodging for the four-week period of program activities.
Cost of conducting company visits, including admission fees.
Breakfast buffet at the hotel in Chengdu, Xi'an, Beijing, and Tianjin.
Multiple program social dinner and culture events during the five-week program.
Airport transfers upon arrival and within China.
Required University of Missouri GeoBlue insurance coverage for the duration of the program.

(Note: In some cases, you may be required to pay out of pocket to receive services. This coverage allows you to submit claims for reimbursement by GeoBlue for any medical expenses incurred out of the US while on the program.)
Round trip transportation to China.
Transportation to the airport for departure from Hong Kong.
Personal expenses not associated with program activities, such as snacks, souvenirs, clothes, etc.
Tuition for the three summer courses (9 hours) billed to your student account in the spring. Resident students pay usual resident fees. Non-resident students will pay the usual non-resident fees.
Lunch and Dinner meals, except for program sponsored events. Passport, passport renewal or passport application fees, and the cost of the Chinese visa.
MU International Center study abroad administrative fee covers MU support services for student emergencies during the program period.
Withdrawal from Program - Student must contact the Student Services Coordinator directly by e-mail documenting any withdrawals from the intended study abroad program. Withdrawal date will be determined to be the date shown on the e-mail that is sent to the Student Services Coordinator in 213 Cornell Hall stating intent to withdraw from the program.
| Amount | Withdrawal After |
| --- | --- |
| $100 Deposit | After Date of Application – no exceptions. |
| $600 will be billed | March 1 |
| $2,000 will be billed | April 1 |
| Total Program Fee billed | May 1 |
***Depending on the date that you withdraw from the program, the study abroad department may or may not be able to get a refund from the vendor. Your refund will be relative to the costs that can be recovered. If you have not been billed the program fee at the time of your withdrawal – you will be billed for any cancellations fees charged to the program.
I understand that in some special circumstances I may not receive full academic credit for the study abroad program for which I have applied. These circumstances include, but are not limited to:
Cancellation of the program due to circumstances beyond the control of the University of Missouri
A decision by the University, in its sole discretion, that cancellation of the program is appropriate based on health, safety, or similar circumstances
My inability to participate in or complete the program due to circumstances beyond the control of the University of Missouri
My dismissal from the program
I understand that in any of these circumstances, I will be refunded only those costs that can be recovered by the University of Missouri or the University's partner program. If I have not been billed the program fee at the time of my withdrawal, I understand that I will be billed for any cancellation fees charged to the program.
The itinerary of this program may be modified by the Trulaske College of Business and/or the University of Missouri due to health, safety, or similar concerns. The withdrawal fees listed above will apply to students if this occurs. Transportation change fees and expenses will be the responsibility of the student.
Contact Us
Apply
Application Deadline: March 31.
The program will accept up to 25 students.