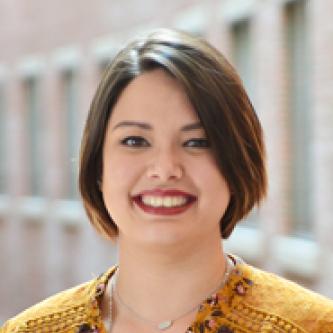 Advising, Undergraduate Dean's Office
Leilani Tiefenthaler
Senior Academic Advisor
Hours
8:00 a.m. - 5:00 p.m.
Address
700 Tiger Avenue
Columbia, MO 65211
Leilani graduated from the University of Missouri, where she earned a Bachelor of Arts in general studies focusing on Education, Psychology and Music. In her role as an Academic Advisor, Leilani works with students through their progressing towards graduation and connecting them to services and resources on campus. She enjoys crocheting, running, and line dancing.
Click here to read my personal philosophy of academic advising.
Education
Graduate Certificate in Organizational Leadership and Conflict Management, University of Missouri, Expected Completion - May 2022; M.Ed. – Educational Leadership and Policy Analysis, University of Missouri, May 2020; Bachelor of Arts in General Studies, Emphasis in Education, Psychology and Music, University of Missouri, May 2016