Trulaske ranked No. 54 by Poets & Quants
Image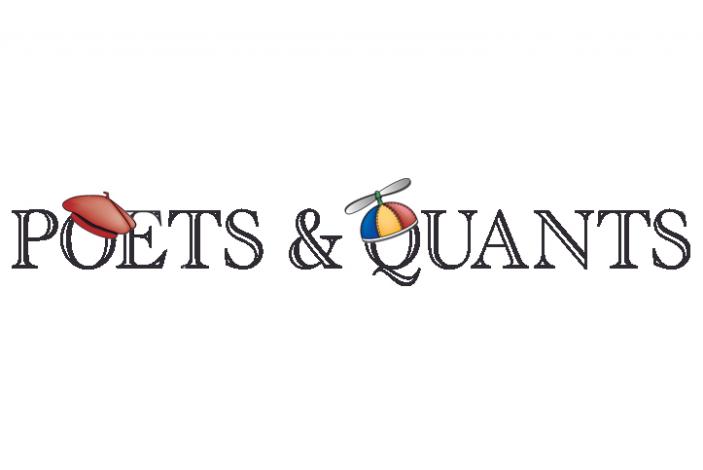 The Trulaske College of Business is once again among the very best in the country for undergraduates, according to the 2018 rankings from Poets & Quants. In Poets&Quants' third annual ranking of the best undergraduate programs, the publication evaluates admissions standards, students' academic experience, and the career outcomes achieved by the graduating class. This year, Trulaske entered the Poets & Quants ranking at No. 54 among more than 700 AACSB-accredited business schools.
Among the chief factors for Trulaske's success is its high number of job and internship placements. In fact, Trulaske was only one of five schools to report a perfect 100 percent in any placement category, which came through the required internship, which takes place before senior year. The college prepares and then places undergraduate students in internships through the professional development program, Professional EDGE, to provide hands-on experiences before graduation.
While the internship is required, it's certainly not handed to the students, says Mary Beth Marrs, the assistant dean of undergraduate programs at the University of Missouri Trulaske College of Business. "The students aren't given an internship. They have to hustle for it on their own. Our students graduate with 1.7 internships."
Business Career Services then pairs students with prospective employers to create an effective pipeline of new talent into the market. The college successfully places well above national averages – more than 91 percent of graduates from the class of 2016 were placed within 90 days of graduation.
"We have extraordinary success with placement for our students," says Marrs.
This success can be attributed in large part to the progress of the Professional EDGE. Now with ten years as a required part of the college's curriculum, the Professional EDGE is proving its efficacy and impact. Because of workshops, trainings and job preparation, students now leave the college with an edge above their competition, ready to start their careers – and with impressive experience on their resumes. Since the Professional EDGE's implementation, the college has seen exponential growth in job placement numbers – up 125 percent from placement rates in 2008 when the program requirements began to today's job placement rate of 91 percent.
Click here to learn more about the 2018 Rankings, the methodology and to locate a specific school. You can see Trulaske's profile here. Poets &Quants for Undergrads "The Best Undergraduate Business Schools" 2019 Edition, featuring detailed profiles of the 2018 Top 88 programs, will be published in January.