Trulaske Delta Sigma Pi chapter recognized with Outstanding Service Award
Image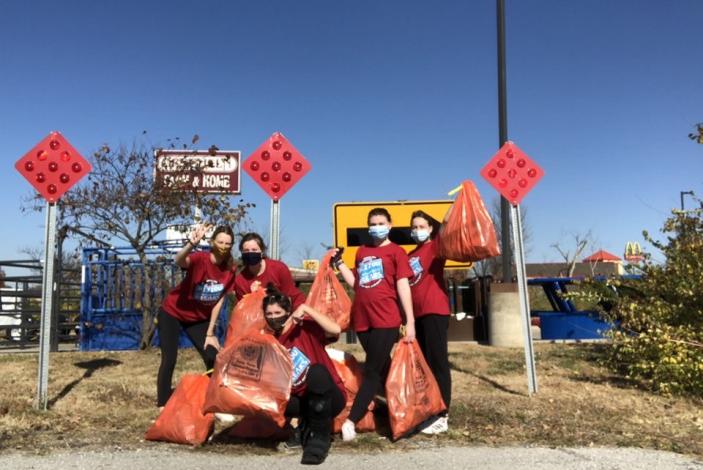 By Andrea Bleikamp
The Trulaske College of Business' chapter of Delta Sigma Pi business fraternity received the 2020 Outstanding Service Award for a Collegiate Chapter in the Gateway region. In order to be recognized, chapters must display a comprehensive and impactful community service program, based on number of events hosted, degree of member participation, diversification of projects and going above and beyond the national organization's service requirements.
Through their work over the last year with organizations in the community, such as the Ronald McDonald House, Adopt-a-Highway and the Knights of Columbus, the Alpha Beta chapter has certainly lived up to those standards. Chapter President Chandler Rhoades mentioned Cookie Connection, a program in which students team up with community members early in the morning to bake and package cookies to deliver to Columbia residents, as a particular favorite event of his. "It's not always easy to organize 100 college students," he admitted, "but the time spent with friends and the knowledge that you are making an impact is very rewarding."
Though the pandemic has forced many service events to be cancelled or decreased in scope, Rhoades also credits the organization's three vice presidents of community service – Jessie Kingwill, Marc Brazeal and Hannah Strauss – with adjusting quickly to the situation and finding creative ways to make a difference, from a Mizzou Alternative Break spent cleaning up local parks to a letter-writing campaign showing appreciation for frontline healthcare workers.
Rhoades is enthusiastic about continuing this momentum into the future. "We are very optimistic about the impact we can have in our community next semester and beyond," he said.