Trulaske co-hosts virtual Teaching Excellence Day
Image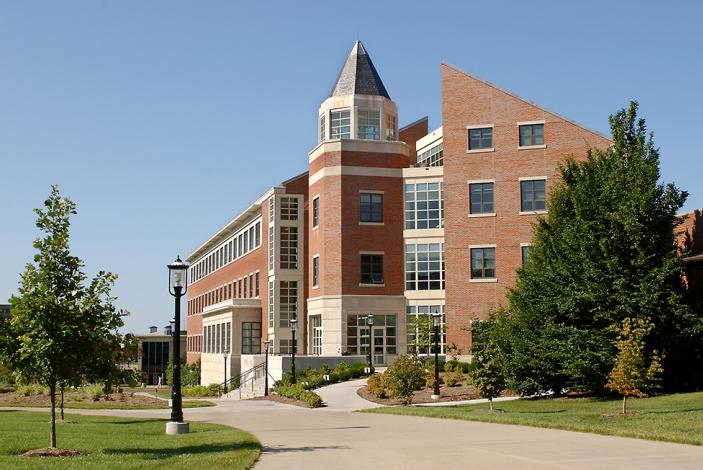 Among the changes to the university landscape during the COVID-19 pandemic, one of the most evident is the use of remote technology to enable people to gather while maintaining social distancing. For many university events, city and state stay-at-home orders mean cancelling gatherings that are traditionally held in person. But one event co-hosted by the Trulaske College of Business, the MU Sinclair School of Nursing and the MU Teaching for Learning Center transitioned to an online format.
The 2020 Teaching Excellence Day was held April 10 via video conferencing. Three presenters from the Mizzou community conducted workshops for more than 60 MU faculty and staff on teaching techniques that faculty can integrate into the in-person or online classroom.
Tori Mondelli, founding director of the TLC and one of the event's presenters, said this year's event proved that the university can successfully pivot to serve the needs of MU educators. Her presentation focused on how faculty members can use formative assessment techniques to yield actionable information on what students are learning in their classes.
"With the conception of Teaching Excellence Day, the Trulaske College of Business and the Sinclair School of Nursing emerged as thought leaders in how academic units can partner with the new Teaching for Learning Center," she said. "The recent event was held in a new collaborative format that both deans committed to and fought hard to maintain even in the face of COVID-19."
The other two presentations were from Jonathan Cisco, TLC associate director, on how to apply active learning techniques to the classroom, and Laura Foley, an instructional designer for the Office of Course Design & Technology at Mizzou, on the best online practices for faculty to integrate into the virtual classroom.
"The energy of having 67 attendees with zero 'melt' [i.e all who registered attended] made our spirits soar," Mondelli said. "In my more than 10 years of running centers for teaching and learning, zero melt just doesn't happen. The fact that this event was held on April 10, in the thick of emergency remote teaching during a global pandemic, suggests that something extraordinary is at play."
The conference also featured welcomes from Trulaske Dean Ajay Vinze and Sinclair Dean Sarah Thompson, as well as a closing statement from Gay Albright, Trulaske Associate Dean of Undergraduate Programs and Director of Global Initiatives.