Mizzou team wins Gold Award at annual State Farm case competition
Image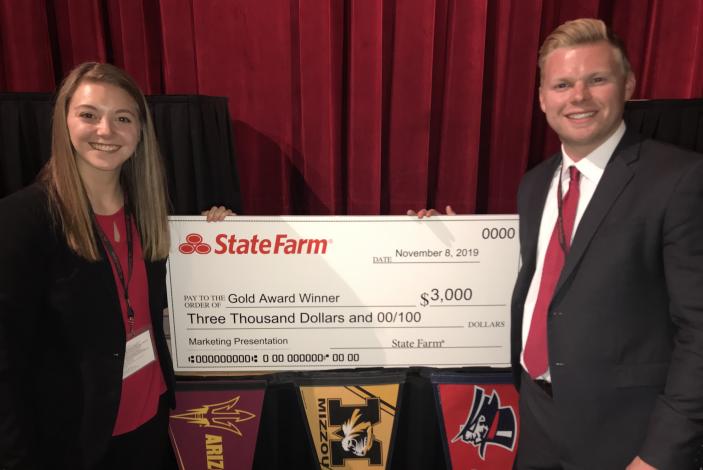 Mizzou seniors Kristen Ross and Grant Garske won the Gold Award for their Marketing Presentation at the 10th Annual State Farm National Sales and Marketing Case Competition November 8, 2019, at the University of Central Missouri in Warrensburg.
Students competed in three competitions: sales role play and customer service role play as individuals and marketing presentation as a team. Ross and Garske's marketing presentation made advanced telematics recommendations for State Farm's Drive Safe and Save program. As a team, they received a $3,000 cash prize. Additionally, each student invited to participate in the competition receives $1,000.
Twelve universities competed including host UCM, Mizzou, the University of Oregon, Arizona State University, the University of Minnesota, the University of Houston, and the University of Georgia.