Mizzou Launches Online Master's Degree in Accounting
Image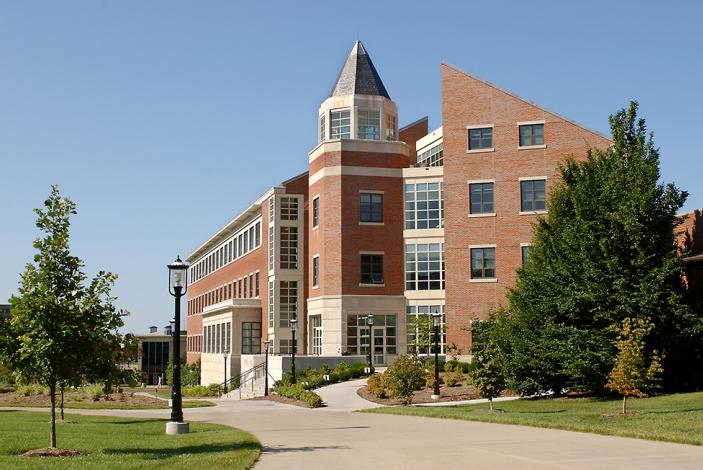 One of the highest ranked degree programs at the University of Missouri is now available online. The School of Accountancy in the Robert J. Trulaske, Sr. College of Business is accepting applications for its online master of accountancy degree (MAcc).
Classes begin in August 2018, and the program is 100 percent online.
"Making our degree available online gives students and working professionals the chance to be part of a nationally ranked program and broadens their access to an extensive network of faculty and accounting industry peers," said Vairam Arunachalam, director of the MU School of Accountancy and PricewaterhouseCoopers/Joseph A. Silvoso Distinguished Professor of Accountancy.     
"Being #MizzouMade has its privileges," Arunachalam said. "Students are increasing their employability in a high-demand field. Our graduates have a nationally commended pass-rate on the CPA exam, and their placement rate for full-time employment is greater than 95 percent."
The Bureau of Labor Statistics projects employment of accountants and auditors will grow 10 percent from 2016 to 2026, faster than the average for all occupations.
"This high demand presents the perfect opportunity for students," Arunachalam said. "They can pursue graduate education in a nationally ranked program and know that their skills will be valued."
CPA exam preparation
The online MAcc program is ideal for working professionals who wish to advance their careers through graduate study, as well as those who studied accounting in their undergraduate programs and who want the prestige and brand recognition of a degree from MU.
The master's degree requires 30 credit hours. When added to a student's undergraduate program of study, which is typically 120 credit hours, master's degree recipients will have taken the required number of college credit hours to be eligible to sit for the Certified Public Accountant (CPA) exam.
Demand for these credentials has exceeded MU's in-seat capacity. Historically, MU's campus-based accounting master's program has turned away nearly 100 applicants for lack of seats.
Online MAcc program director Shannon Ferguson emphasized that the online program is an expansion of the popular campus-based integrated 150-credit hour bachelor of science and master of accountancy program and it is not a replacement.
"The course work and rigor of the online MAcc is consistent with that of the campus-based program. Our online instructors are drawn from the same faculty, so they bring the same high-quality instruction to students on their computers as they bring to the students in their classrooms," she said.
Strong student outcomes
Ajay Vinzé, Dean of the Trulaske College of Business, said the online MAcc will bear all the hallmarks of the successful campus-based program.
 "The School of Accountancy has an incredible track record of success. Because of our world class professional development opportunities and career services, our students are launching and advancing impressive careers."
The School of Accountancy also has strong ties to the accounting industry. The school's advisory board represents all of the Big 4 accounting firms as well as numerous mid-sized regional and local firms.
"The hard-working members of our advisory board have been engaged in the development of the online program," Arunachalam said. "They are an integral part of our program's success."
Convenient and affordable
Students with full-time jobs typically take one class each semester and finish the program in about three years.
As with all online graduate programs at MU, students in the new online MAcc will pay in-state tuition regardless of residency.
The program is currently accepting applications for the fall 2018 semester. For more information about the online master's degree in accountancy, visit online.missouri.edu/MAcc-launch.