'Meant to be a marketer': Trulaske alumna guides Nissan campaigns, branding through transformative times
Image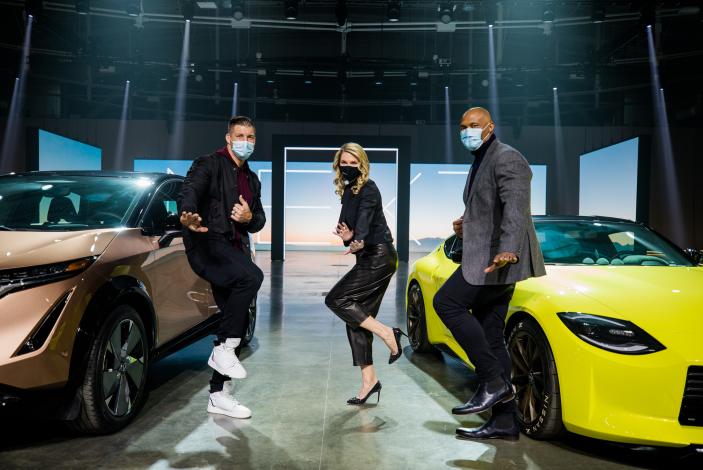 By Stephen Schmidt 
Long before Allyson Witherspoon, BS BA '99, traveled the globe as a top-level marketing executive, she took a class in international advertising as a junior at the Trulaske College of Business majoring in accounting.
She had a knack for numbers, but not the same passion that she discovered for marketing after listening intently to a lecture and discussion about the famed "Got Milk?" campaign — and the reasons behind why it would not work in various parts of the world.
"I was just absolutely fascinated by it," says Witherspoon, who serves as the U.S. Chief Marketing Officer of Nissan USA, based out of the Nashville suburb of Franklin, Tennessee. "I changed my major overnight. I knew right then and there that I was not meant to be an accountant. I was meant to be a marketer."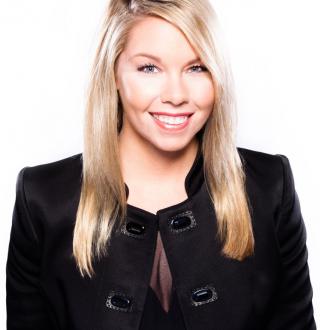 As her career path would prove, the native of Springfield, Missouri, was meant to be a marketer in the automotive industry on a global scale, in particular. She began consulting with the American arm of Mercedes-Benz, based out of New York City, before working at several agencies, then switching to the client side when she accepted a position with Infiniti, Nissan's luxury division, in 2013. Along the way, she has lived in locales such as Amsterdam and Tokyo. 
When the COVID-19 pandemic hit in the spring of 2020, Witherspoon says that she was able to start working off about a decade worth of jet lag from her busy travel schedule. 
"I've been fortunate that I've been able to travel the world and I really miss that," she says. "The last year has been nice, because I've been able to nest a little bit, which is the first time I've been able to do that. But now I'm ready to travel again."
She has been with Nissan since 2017. In her current role, she oversees all of Nissan's biggest marketing campaigns in the midst of a sea of change in how consumers buy vehicles, caused in large part by the pandemic. Gone are the days of traditional mass marketing, commonly known as "spray and pray." Now, every buying experience is an individual journey, in which positive experiences and memories have to emotionally resonate within consumers for companies to be successful in selling their products.
"We have to create experiences based on what consumers need, as opposed to what we need, as the manufacturer," Witherspoon says. 
In recent months, those campaigns have included overseeing the collection of ads starring actress Brie Larson promoting the 2020 Sentra compact car and the 2021 Rogue SUV and the continuation of the "Heisman House" ad campaigns — featuring former winners of the college football's prized Heisman Trophy and a large lineup of trucks, cars and SUVs.
In the featured image above, Witherspoon is pictured doing her best Heisman pose at a recent brand event alongside two former Heisman Trophy winners: Tim Tebow, left, and Eddie George. The three stand between the 2021 Nissan Ariya electric crossover and the 2021 Nissan Z Proto concept car. In addition, Nissan has been heavily involved with the NCAA Men's Division I Basketball Tournament and the Final Four, as an official corporate sponsor. 
When it comes to making final decisions on campaigns, Witherspoon relies on equal parts data and creativity.
"Left brain, right brain, the head and heart, the art and the science…. That's where I find my sweet spot, and that's where marketing is going," she says. "We have so much more knowledge about consumers and what they're looking for. So you have to combine that with the creativity to really deliver something that's going to be impactful."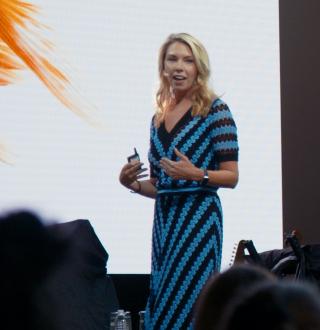 Counting cars 
As legend would have it, Witherspoon would drive her parents crazy by keeping a running tally of certain cars on road trips in the backseat of the family station wagon. And she was not alone.
"Allyson and I would drive my parents nuts by screaming the name of every remarkable car we passed during the 3-day driving pilgrimage to Florida," recalls her twin brother, Dr. Robert Witherspoon, BS '99, who currently serves as a senior partner and surgeon at The Retina Institute of Texas in the Dallas-Fort Worth metro area.
Allyson Witherspoon's interest in cars began from an amazement of how a team of designers and engineers could take a piece of sheet metal and create a car. The headlights of the Porsche 911 sports car especially intrigued her.
"I would keep this running list of how many Porsche 911s I could see in my childhood," she says. 
She is always quick to remind Robert — and the rest of her family — that she is the baby of the family, having been born eight minutes later than he was.
"Although technically the baby of the family, she certainly would throw her elbows while playing to demonstrate she was not a baby," Robert Witherspoon says of the many basketball games the two would play. 
She would make up for that and any other past grievances to him later, by helping name Nissan's electric crossover in part, after Robert's daughter, Ariya. 
All members of the Witherspoon family — she and Robert are two of five children — share her love of cars, albeit several different types. As fate would have it, the first car she learned to drive with a manual transmission was a pearl white Nissan ZX Turbo with a red interior. The car is still in the family. "We all just love this car," she says. "The design is iconic."
From Columbia to Manhattan
On March 12, 2020, Allyson Witherspoon happened to be in the New York residence of Denise Rehrig, BJ '98, "on the night we found the world was basically shutting down," Rehrig recalls. They stayed in with another friend, not realizing how the next year would unfurl. 
The two met through the Kappa Alpha Theta sorority when Allyson Witherspoon was a freshman and Rehrig was a sophomore from Kansas City. 
"It was fitting to have spent that evening — basically the last normal night with friends any of us would have — with Spoon," says Rehrig, who has served as the co-executive producer of the Late Show with Stephen Colbert since 2018. 
After graduating from Mizzou with a degree in broadcast journalism, Rehrig moved to New York City in 1998 to make her name in the TV industry. When starting her career in the New York metro area for Mercedes-Benz in 2000,  "Spoon" moved into an apartment with Rehrig on the Upper East Side of Manhattan. Two years later, the duo got their own places a block away from each other in the city.
As their careers have ascended over the last 25 years, they have always been in each other's corners, willing to offer any work or professional advice, if asked. 
"I want to be like her when I grow up," Rehrig says with a chuckle. "I'm very lucky to have her as not only a friend, but as a person who has seen me through all these different points in my life, and I've been able to see her draw these different points in her life."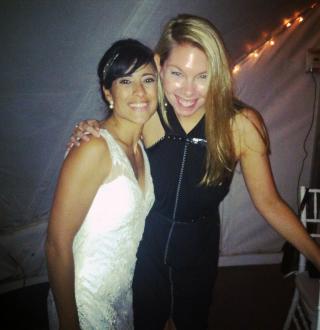 "Denise and I have been there for each other over the years from our days at Mizzou," Allyson Witherspoon adds, "for all of our big and small personal and professional milestones, and I consider her one of my best confidants."
As far as coming back to Mizzou and visiting with the Trulaske community, the Nashville area resident hopes to be able to return when possible to do so.
"Once the world opens up, there's a lot of connecting back with people that I'm looking forward to," she says.
She has made it a habit of watching the Tigers play at Vanderbilt when she is not on the road.
"I've become very nostalgic for Mizzou, especially with Nissan being a corporate partner of the Heisman Trust, so I'm hoping to get to a football game, hopefully this next season."