Marinova, Schaubroeck appointed to named positions
Image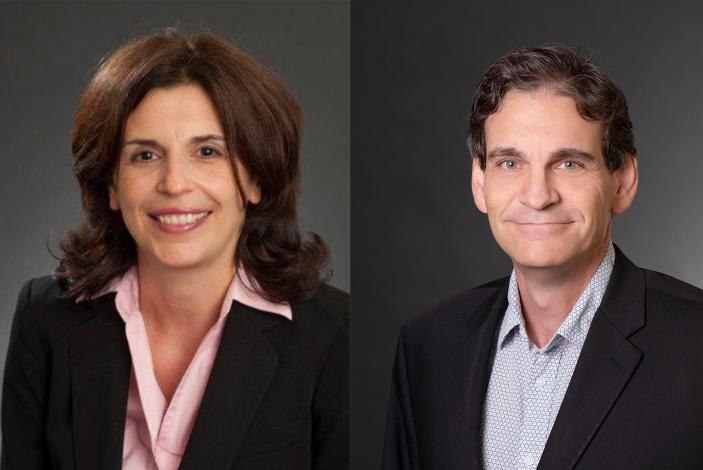 Dean Ajay Vinzé announced the appointment of two Trulaske faculty members to named positions in the college, effective September 1.
Detelina Marinova was named the Samuel M. Walton Distinguished Professor of Marketing, and John Schaubroeck was named the Robert J. Trulaske, Sr. Chair in Management.
Professor Marinova is a member of the college's Department of Marketing. Her research focuses on managing sales and service interactions at the organizational frontlines, healthcare marketing, technology-enabled interactions, analysis of unstructured data and machine learning and has been funded by the National Institutes of Health and the  Marketing Science Institute. Learn more about Professor Marinova's teaching, research and service accomplishments.
"Professor Marinova represents the gold standard for academic excellence: she has an absolutely stellar portfolio that features outstanding research and excellent, versatile teaching," Marketing Department Chair Srinath Gopalakrishna says. "Her world-class reputation is evident from her impactful research articles; however, her ability to cut across disciplines, blending new methodologies with new kinds of data such as voice and text, truly elevates her standing in the field."
Professor Schaubroeck is a member of the college's Department of Management. His areas of expertise include psychological processes in leader-follower relationships, leadership development, negotiation, and employee stress and well-being. Learn more about Professor Schaubroeck's teaching, research and service accomplishments.
"The Management Department is pleased that Professor John Schaubroeck, a scholar with an international reputation for high-quality research, received the Trulaske Chair," former Management Department Chair Dan Turban says. "In addition to being an excellent scholar and educator, Professor Schaubroeck is also an outstanding person who cares about the department and college.  Although he has been with the department for only one year, he has already had a very positive impact helping us Lead the Way in Business Education and Scholarship." 
Professor Marinova and Professor Schaubroeck are talented scholars whose work adds to the body of knowledge in their respective field. Their presence on the Trulaske faculty elevates the reputation of the college, while providing an outstanding education for students.
In addition, two Trulaske faculty accepted offers to renew their named positions, also effective September 1.
Srinath Gopalakrishna will retain the David and Judy O'Neal MBA Professorship, and John Howe will retain the Missouri Bankers Chair.
Professor Gopalakrishna focuses his research on business-to-business marketing and sales management. Specifically, he has examined the integration of marketing communication elements, measuring the economic returns from marketing expenditures, analyzing sales motivation/incentive programs and assessing the drivers of intermediate and overall sales outcomes. Learn more about Professor Gopalakrishna's teaching, research and service accomplishments.
Professor Howe's research interests including banking, corporate governance, household finance, and behavioral economics. Learn more about Professor Howe's teaching, research and service accomplishments.