Management professor reflects on 31 years of teaching, research, service
Image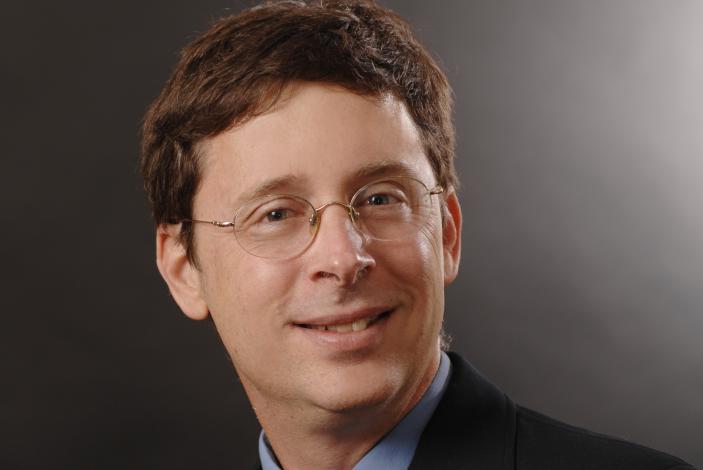 By Stephen Schmidt
As a child, Daniel Turban moved around a lot. His father was a "nomadic soul," as he puts it, so his family went from his birthplace of New York City to Houston to San Francisco to Honolulu. Between the sixth grade and his senior year of high school, he attended eight different schools.
After finishing his doctoral degree in 1989 in industrial organizational psychology from the University of Houston in 1989, Turban believed his academic career would likely involve several stops along the way as well after arriving in Columbia as an assistant professor at the University of Missouri's business school.
He remembers being introduced to faculty members who had put in 30-plus years of service at the school. They kept telling him the years would fly.
"I was polite, but I remember thinking, 'That's you. That's not me. I'll be here for a few years and move on,' but here I am 31 years later," Turban says with a laugh.
Turban officially retired on Aug. 31, after having served as both a professor and chair of the Department of Management. In doing so, he left behind three decades' worth of memories spent with fellow faculty, students, staff and community members in and around the confines of Cornell Hall.
Many of those memories involve laughs.
"Dan valued good humor, and as he liked to say, he valued it so much that he often skipped right to the punch line when telling a joke, because it was the funniest part," says Chris Robert, associate dean for graduate studies and research, who has worked with Turban for 21 years. "However, because he'd crack himself up when remembering the joke, he'd seldom make it that far."
Aloha, Mizzou
Opportunities to leave the University of Missouri did come up throughout Turban's career, but he came to realize that none of those other universities could offer the same balance that Columbia provided: doctoral-level academic rigor and the quality of life that he and his wife, Patricia, came to love while raising their two children.
Recently, Turban and his wife have been preparing to finally make the move out of Columbia as they look to return to their native Oahu in Hawaii, a place that he first arrived in at age 11 with his family. In fact, his first taste of the job market was as a pineapple picker on the island of Molokai.
Turban says that after spending so much time working on academic papers related to "what got people excited about going to work and contributing," he will have to make time to find some new hobbies. He does find time to play tennis and go hiking — and has been known to cycle now and then, having traveled from Los Angeles to New York City in 1977 via bicycle.
There will also be more time, hopefully, to spend with his children: Kathryn, who lives in St. Louis and works for the U.S. Department of Defense; and Stephen, who is currently in Ho Chi Minh City, Vietnam, working on his doctoral degree in macro organizational behavior.

"Being a faculty member, you're basically a student of your discipline," he says. "So I spent, starting with graduate school, almost 40 years studying this discipline. And, I loved it. That's why I did it. I was happy to do it. And I think now I'll try and see if there are other things I can learn."
Turban has more than 60 peer-reviewed articles listed on his CV, but the research that earned him the most citations was the paper that he co-wrote with fellow faculty member Daniel Greening that was published in 1997 in the Academy of Management Journal, "Corporate social performance and organizational attractiveness with respect to employees." At last count, the article had more than 3,800 citations.
"It's a feel-good study where if you care about corporate social responsibility, and related issues, you would hope that it would influence people to choose one company over the other, and in fact, evidence suggests that it does," Turban says.
A 'priceless' professor
Currently, Turban has another paper focused on job searches that has been conditionally accepted by Human Resource Management. He co-wrote the paper with a former doctoral student of his, Serge da Motta Viega, PhD '13, who serves a professor of human resource management at EDHEC Business School in France.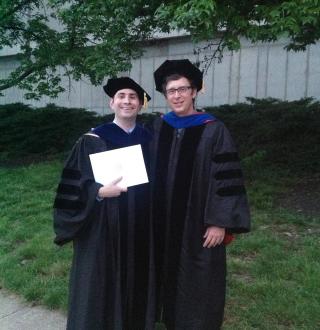 "His passion and dedication transpired throughout the class," says da Motta Viega, who, like other of Turban's students, has written several other papers with his mentor. "He has such energy and motivation to help students learn, grow and develop. He is no different as a person than as a professor. He has always wanted to support me and make sure I learned and developed both personally and professionally."
Vishal Gupta, PhD '06, worked with Turban for three years as a doctoral student. He recalls how he and other doctoral students, many of whom were from other countries, would all be invited every year to their professor's home for Thanksgiving dinner.
"I think his impact on my career has been priceless. If I look back at my 18 years in academia, Dan has been the single most important influence in my professional life," says Gupta, who serves as an associate professor of management at the Culverhouse College of Business at the University of Alabama. "He taught me how the profession works and how research is done. When I need advice on something that I am having trouble figuring out, I call Dan."
In the classroom, Turban centered his teaching philosophy on the notion of getting his students "excited about learning the material and understanding how it can add value to their life." Every year, he would ask his students what they thought was the most important attribute for success when it came to reaching the upper levels of management.
"I said, first off, this is a bogus question, because there is no one best thing," Turban says. "However, if I had to pick one attribute, it would be having a learning agility, because no one's born with all the attributes needed to succeed. So if you're learning, you're more likely to develop the needed skills."
The idea of learning agility has become even more paramount since the COVID-19 global health pandemic, he says.
And even though he is stepping away from the classroom, it will be quite some time before he steps away from a fresh book.
"I've joked about this many times," Turban says, "but there are floors in the library I haven't even visited."