Joan Gabel to serve as Executive Vice President for Academic Affairs and Provost for the University of South Carolina
Image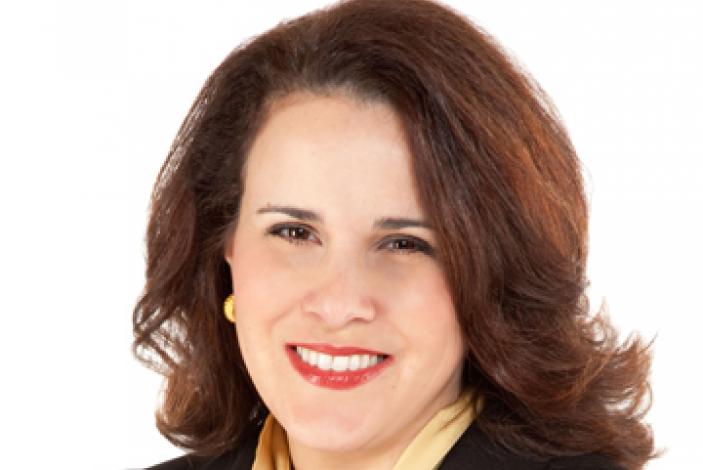 Joan Gabel, Dean of the Robert J. Trulaske, Sr. College of Business, has been appointed Executive Vice President for Academic Affairs and Provost for the University of South Carolina. She will take her position on August 24, 2015.
Under Dean Gabel's leadership, the Trulaske College of Business team is operating under a strategic path that is innovative, interdisciplinary and inclusive. From the cross-campus Entrepreneurship Alliance for students who wish to act on their entrepreneurial spirit, to the hybrid execMBA that targets working professionals, new programs are meeting student and faculty needs in partnership with industry. These new programs emerged from a culture where Dean Gabel has collaborated with faculty and staff to develop a strategic plan, update graduate and undergraduate curricula, and create multi-college degrees and certificates. She has hired high impact scholars and revitalized research incentives, demonstrating a commitment to discovery.
To facilitate new learning outcomes and manage growth, Dean Gabel secured public and private support, resulting in the recently announced Applied Learning Center. This building will house the high-touch, experiential learning methods that have become the hallmark of the Trulaske College of Business. Individual and corporate support has also allowed Dean Gabel to create a three-dimensional approach to diversity and inclusion that addresses curricula, culture and leadership.
As the Trulaske College of Business marked a century of success, Dean Gabel led a rebranding under the award-winning "We'll Show You" campaign and celebrated the centennial with a speaker series that adopted the latest social media technology. The series earned a Telly Award for its innovative storytelling.
During her tenure, Dean Gabel has served on a series of University of Missouri committees. She has chaired dean and vice chancellor searches and sits on the Chancellor's Budget Allocation Advisory Council. She is also on the board of directors for the Association to Advance Collegiate Schools of Business (AACSB).
Named a "shining star" by The Wall Street Journal, she is the recipient of numerous awards, including the Charles M. Hewitt Teaching Award, the Kay Duffy Service Award and the Bunche, Kemper and Holmes-Cardozo Awards for Excellence in Research. Her work has been placed on the National Law Journal's "Worth Reading" list. Dean Gabel has served as editor-in-chief of the American Business Law Journal and the Journal of Legal Studies in Business.