How interns get more done
Image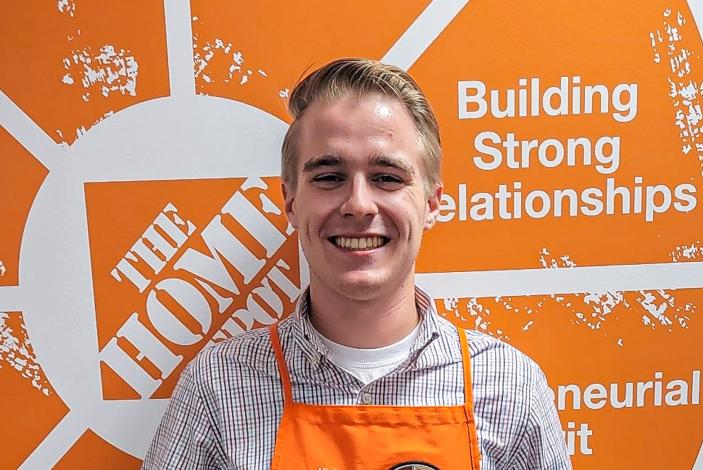 By Kylie Groh
For most, an internship is a box to check or a rung on the ladder of professional experience. For Sean Segasture, it was an opportunity to surpass expectations.
Trulaske College of Business student Sean Segasture spent his summer as an intern for Home Depot Headquarters. His 11-week hybrid internship had him stationed primarily in Columbia, Missouri, while his team was based in Atlanta, Georgia. Segasture and his team accomplished an impressive number of projects over the summer and were presented with the company's Excellence Award at the end of their experience.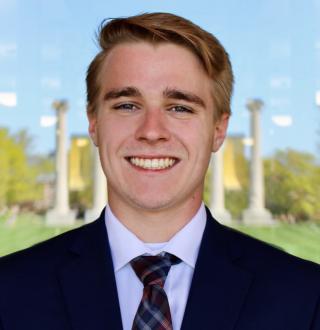 Although interning remotely, Segasture's familiarity with the store was not a problem. After five years of working at Home Depot in various roles, including cashier and sales associate, he knows the store inside out. 
"I like to say I can hold my own in the building."
Segasture's journey with Home Depot began right after graduating high school in May 2019. For him, the job in home improvement retail was an escape from the prospect of working in food service.
"I remember leaving high school graduation practice and driving to the store [Home Depot] for my interview," Segasture said. 
Flexible and supportive store leadership kept Segasture loyal to the company and working there for years to come. The summer before his fourth year of college, he accepted an internship for Home Depot Store Support Center, also known as Home Depot Headquarters. As an intern, he worked with stores across the country as part of the asset merchandise protection team. He monitored the dispatch of store fixtures made to prevent shrinkage and theft.  
When Home Depot stores reached out to Segasture and the asset merchandise protection team, they had already exhausted all their options to solve the problem at hand. For him, it was just a "click of a button" or a resourcefully sent email, and he was able to fix a problem they had been wrestling with for weeks. To have an impact like that made all the difference for Segasture and drove him to meet each project eager to serve his stores and their customers.
From his extensive explanation of the store layout to his praise for his supervisors, Seagsture's respect for Home Depot is overwhelmingly evident. He credits the success of his internship to his passion for the company. Similarly, his advice to current business students is to pursue internships with businesses they already frequent and love. It's common for small details to get lost in big companies, and it takes passion to be mindful of the small details. It takes passion to show interest in customer service issues at the corporate level, to latch onto ideas presented at meetings and follow through, and to drive a company forward into excellence. 
Segasture juggled endless projects during his internship -­ not unlike his current responsibility as president of Alpha Kappa Psi, a business fraternity at Trulaske. His presidency has him overseeing everything from philanthropy to networking events for the chapter.
"It's all just working to find the balance of managing a lot of different independent pieces that are ultimately part of the same goal," said Segasture. He has found mentorship in many sources around Cornell, including Associate Teaching Professor Mary Beth Marrs and Undergraduate Advisors Taylor Morrow and Sijie Yao.