How the execMBA has staying power
Image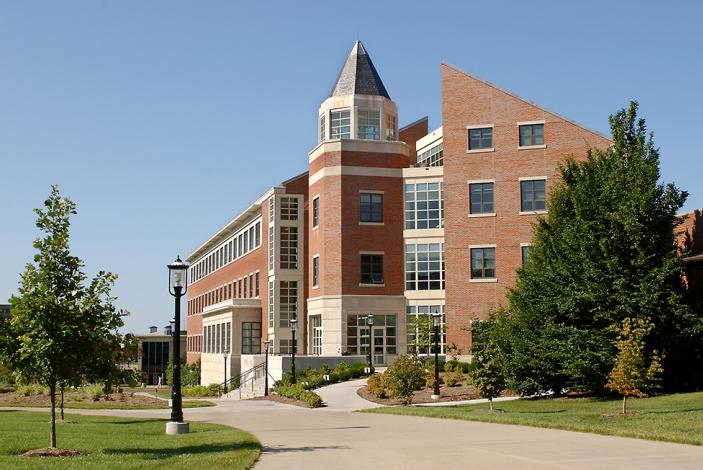 The EMBA market is a very competitive landscape.  In a crowded and mature space, opportunity still exists to leap ahead and carve out a niche with staying power. That's the Trulaske execMBA. 
We at the Trulaske College of Business are aiming to strike just the right balance of on campus and online to appeal to working executives with our execMBA, launched in 2012. The on campus time underscores our commitment to the cohort model while still respecting the busy lives of our students. We create a memorable experience each time we bring students to campus so the travel time investment has real and immediate value. In the end, 25% on campus/75% online works out as the perfect balance for our executives.
Beyond the time, we sought to meet the need at the heart of every executive MBA – timely course material, networking, professional recognition – and promotions. Our last class alone saw a 75% occurrence of executive promotions and our students averaged a 24% increase in salary (those rates are 41% and 11.6% nationally). They also gave us a 100% satisfaction rate for quality programming – all would recommend the program to a colleague or friend.
Interestingly, while company sponsorships are decreasing across the industry, ours are on the rise. Strategic pricing benefited us in this space, but so too has our exemplary corporate relations. Companies can count on the quality MBA – and our price point and time flexibility make sense in corporate professional development budgets.
The Trulaske execMBA is still relatively new on the market, and this fresh approach is to our advantage. While older programs are working through legacy models, Trulaske is redefining the market. We brought innovative technology to our students by untethering the coursework from the internet in the form of advanced, blue-tooth enabled electronic textbooks. Our efforts are being recognized – Poets & Quants named the Trulaske execMBA one of the Top 10 Executive MBA Stories.
In the end, a little competition goes a long way when you're building a new model from the ground up. We kept our sights set on success and excellence. Today, the Trulaske execMBA continues to redefine the evolving EMBA market.