Fall Career Fair attracts record number of employers
Image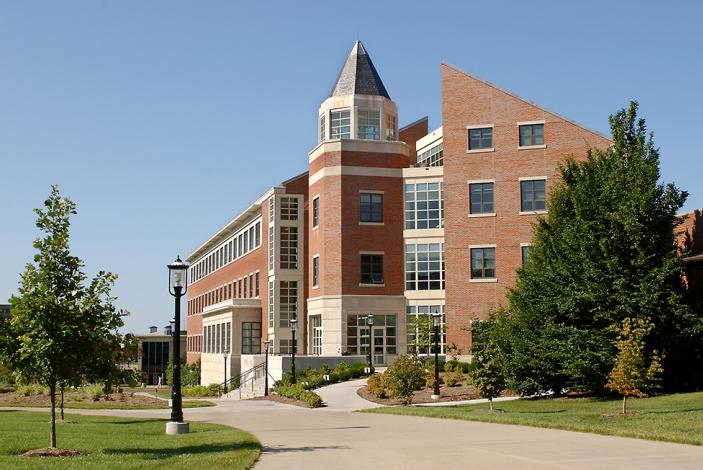 The Trulaske College of Business Fall Career Fair reported an all-time high attendance rate of both companies and students. This year, 138 companies attended along with 1,129 students.
Matt Reiske, Executive Director of Business Career Services, attributes the high attendance rate of employers to the college's Professional Development Program. "The feedback that we're receiving from employers is that the Professional Development Program is really setting our students apart from our competitors," Reiske explained, "The program gives our students soft skills for a more polished look. They are better prepared for the job market because of that. It is also indicated in our placement rates. That number has jumped up quite a bit."
More than 90 percent of graduates from last year now have full-time jobs. BCS reaches out to their students with an online survey seeking occupational data before graduation and then follows up three months later.
Reiske says BCS has also been diversifying geographically. "We have strategically looked at where our students are coming from geographically," he explained, "We have a lot of students from Chicago – it's surpassed those from Kansas City."
Tapping alumni networks is another way BCS has been garnering attention from employers. "We pulled employers from outside of Missouri – part of that is through alumni connections. Employers are even starting to reach out to us through word-of-mouth." Reiske explains that a handful of employers had never really recruited at MU before and came because they had heard from other companies about the high quality of our students.
Additionally, BCS prepares their students and sets them apart from competition with mock interviews. "A lot of students don't know how to interview well," Reiske said, "If students are not prepared for that and go into interviews with no preparation, their success rate will not be high. To me, mock interviews are the most important part of preparing for a job."
In the future, BCS hopes to incorporate more case competitions, as it prepares students for real-world business challenges and allows them to make the types of presentations many of the students will have to make later in life. "We did a case competition through Business Career Services with Altria," Reiske said. "The winner will be heading to Indiana University to compete. We are going to be making it an annual competition to continue to build on this success."