Award-winning scholar Murali Mantrala named Marketing Department Chair
Image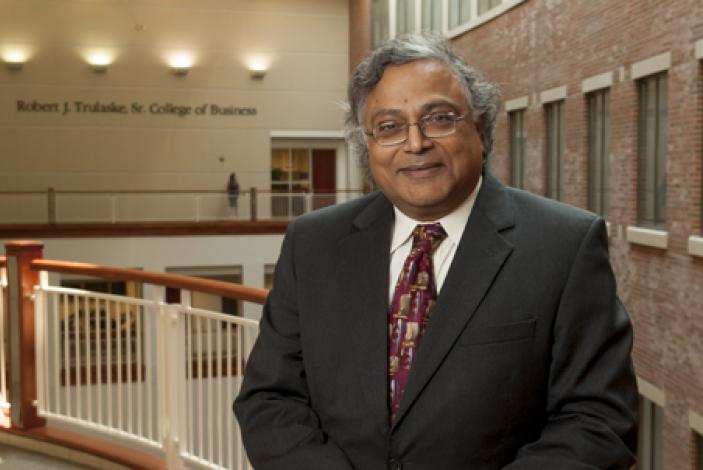 Murali Mantrala, the Sam M. Walton Distinguished Professor of Marketing, was recently named Chair of the Marketing Department. Dr. Mantrala came to Missouri in 2003, having previously been the J.C. Penney Associate Professor of Marketing at the University of Florida, as well as a visiting faculty member at the University of Chicago, Cologne, Columbia, Duke, and Washington-St. Louis Universities, among others. From 1999 through 2003 he worked as a manager/consultant for ZS Associates of Evanston, Ill., assisting major pharmaceuticals, insurance, and media company clients develop and implement sales force allocation and compensation, retail pricing, segmentation, positioning and go-to-market strategies.
Dr. Mantrala's  research interests include retail pricing and category management, offline-online news media pricing and bundling, pharmaceuticals marketing, sales force resource allocation and compensation strategies. He has published numerous articles in journals such as Marketing Science, Journal of Marketing Research, Journal of Marketing, and the European Journal of Operational Research. Currently, he is an Associate Editor of the Journal of Retailing, and serves on the editorial boards of the Journal of Marketing, Journal of Personal Selling and Sales Management, and the Business Research Journal.
In 2010, Dr. Mantrala received the Humboldt Research Award from the Alexander von Humboldt Foundation in Germany.