DATE: September 25, 2020
TIME: 8:30 a.m. - 12:00 p.m.
FREE EVENT Thanks to Our Generous Sponsors:
Make plans to virtually join the 21st Annual Making Me Marketable student networking event.  This collaborative conference brings together students, alumni and industry experts.  You will have the opportunity to create your personal brand, strengthen your resume, talk candidly with experienced professionals, and gain real world networking experience. 
Due to social distancing recommendations, this year's Making Me Marketable will be VIRTUAL. The event will be held via ZOOM sessions, with links provided to registrants prior to the event. While the format will be different, the strength of Making Me Marketable will continue.  Join us, and benefit from a powerful networking and learning experience.
Attendees Can Earn Up to 40 Total EDGE Points:
10 points each for active participation in three of the skill building workshops, plus an additional 10 points for badge completion. Badge completion is optional. Please refer to the Suitable app for specific attire requirements and other criteria regarding EDGE points for workshops and the Making Me Marketable 2020 achievement/badge.
Agenda
| | |
| --- | --- |
| Time | Workshop |
| 8:30 - 9:10 a.m. | Conference Kick-Off |
| 9:20 - 10:00 a.m. | Build Your Personal Marketing Plan, Discover the Possibilities, Make the Transition |
| 10:20 - 11:00 a.m. | Stand Out from the Crowd, Land an Awesome Internship, Rock Your LinkedIn Profile |
| 11:20 a.m. - 12:00 p.m. | Imagine a Successful Enjoyable Career, Lead with Strength - Women in Business, Adapt & Utilize Skills Learned During Covid-19 |
*Student's must register for only ONE workshop per time slot. See below for more information regarding workshop details.
Workshop Details
Welcome from Dean Ajay Vinze
Remarks from Marketing Department Chair Srinath Gopalakrishna
Keynote Address from Jazmyn Ferguson
Design your personal brand to help you launch your professional career! Utilize business skills learned in class to market and position yourself.  Create your own personal SWOT and learn to identify collaborators.   What's your Unique Selling Proposition?
Workshop Panelists: Mikel Fields, Daniel Forman, Sarah Royalty Tredo, & Mary Wilkerson 
Sales as the gateway to a marketing career. Considering a position in sales and curious about career paths?  Learn more about this fast-paced and growing field from industry experts, who will share their experience and provide real-world advice.
Workshop Panelists: John Abshear, Jazmyn Ferguson, Mark Johnson, & Wade Wheeler
You've been a student for most of your life. Are you ready to enter the workplace? Learn from recent alumni, who will share their insights and experiences. Be prepared with to ask questions about what to expect, such as your first week on the job, adjusting to work hours, and getting started successfully. If you have worries about graduating, you are not alone! This panel will help you prepare with honest advice.
Workshop Panelists: Grace Bommel, Jordan Duke, Bo Mahr, & Sophia Mullineaux
Make a positive first impression and differentiate yourself from a large field of candidates.  Learn ways to improve your resume, cover letters, and communication methods.  Discuss interview skills, appropriate dress, etiquette, online job search, and using social media for networking. 
Workshop Panelists: Tiffany Alexander, Gary Coles, Jaret Gordan, & Eric Schupp
Internships provide you with an invaluable opportunity to gain real-world professional experience  Bring your questions to a team of industry experts who will share tips on finding internships, what companies are looking for, capturing the experience on your resume, and leveraging your internship for a full time job opportunity.
Workshop Panelists: Julie Niehaus, & Jared Spader
Are you maximizing your LinkedIn profile, content, and network? Learn proven tips for how to use this #1 job search social media site. Gain ideas on creating content, building connections, and keeping in touch with peers and colleagues.
Workshop Panelists: Hannah Adair, Taylor Bilthuis, Jazmyn Ferguson, Andrew Padilla, & Landon Wolf
What will bring you happiness after graduation, both professionally and personally?  Panelists will share candid guidance on ways to balance family, work life, time management, career growth, and finding a supportive company culture.
Workshop Panelists: Cathy Atkins, Becky Parson, Ben Reiling, & Tom Wells
How can a woman's voice be heard equally in the business world? Discuss relevant questions on how women lead teams, take risks, build support networks, and pursue professional goals. Learn tips on negotiation techniques, balancing work with a personal life, and addressing biases that may surround women in the workplace.  Ask tough questions about confronting difficult situations, and learn how women can help champion other women.
Workshop Panelists: Angela Bechtold, Andrea Seeley, Krissy Tripp, & Megan Washburn 
How will the professional environment change going forward, and how can you prepare? Learn how you can translate skills you have learned at Mizzou to the workplace, such as flexibility and learning new systems.  Discuss expectations for remote work, learn tips on how to communicate with your manager, and gain insights as to how the future workplace might change.
Workshop Panelists: Raven Birk, & Brooke Menchaca
Kick-Off Conference Speakers
Image
Image
Image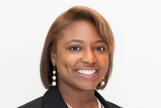 Additional Keynote Speaker
Image
Image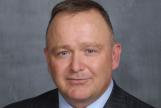 Image
Image
Image
Image
Image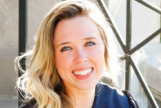 Image
Image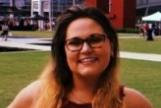 Image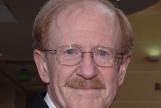 Image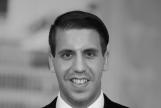 Image
Image
Image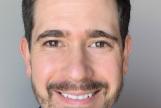 Image
Image
Image
Image
Image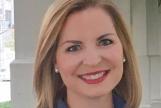 Image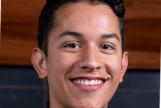 Image
Image
Image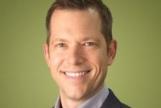 Image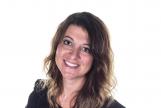 Image
Image
Image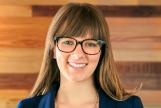 Image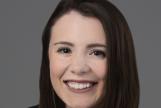 Image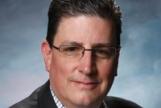 Image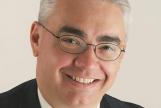 Image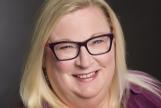 Image