Tree on Carnahan Quadrangle dedicated in memory of Harry M. Cornell, Jr.
Image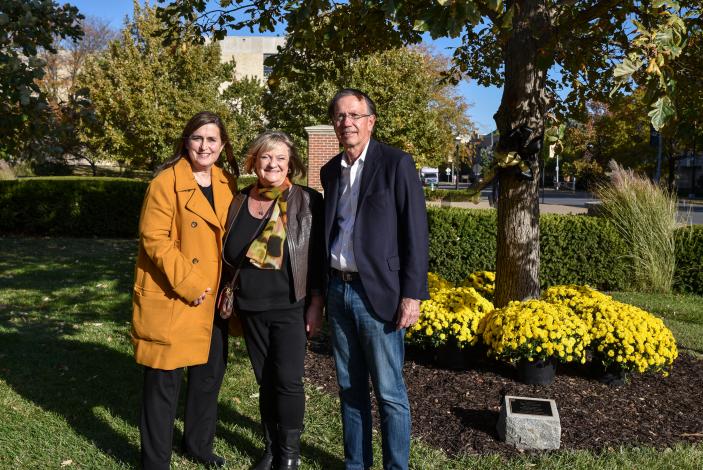 Harry M. Cornell, Jr., BS BA '50, the namesake of the building that houses the Trulaske College of Business, was honored during a dedication of a tree outside of Cornell Hall on the Carnahan Quadrangle on October 20.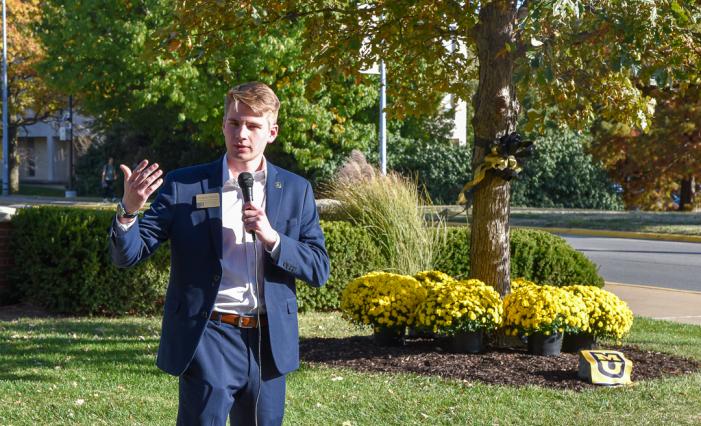 The dedication began with opening remarks from Mary Beth Marrs, assistant teaching professor and director of the Cornell Leadership Program. The tree dedication was made possible by gifts from Cornell Leadership Program alumni and current students wanting to provide permanent recognition of Cornell's impact through the establishment of the Cornell Leadership Program. Over 50 past and present members contributed to the gift to say "thank you" for what they received from the program.
Cornell earned a bachelor's degree in business administration from the University of Missouri in 1950. In conjunction with Leggett & Platt, Cornell made a substantial gift to the college during its Excellence Through Change campaign. In 2006, he made an additional gift to the college, part of which continues to fund enhancements to Cornell Hall. The gift also established the Cornell Leadership Program, which provides scholarships and a specially designed program that takes business school students beyond the traditional classroom experience.
Cornell's daughter, Sharon Beshore, and her husband, Lance, were in attendance to unveil the stone in front of the tree. The plaque reads, "In Honor of Harry M. Cornell Jr., BS BA 1950, LLD 2005. Beloved Alumnus, Respected Business Leader & Generous Supporter. With Grateful Appreciation, Cornell Leadership Program Alumni."
Learn more about Harry Cornell's legacy and the Cornell Leadership Program.