Ross Appointed Chair of the Trulaske Department of Management
Image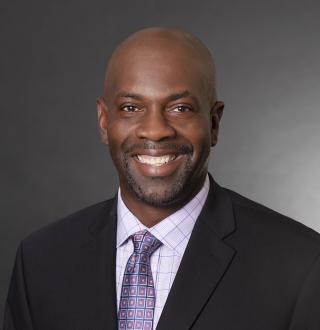 The Robert J. Trulaske, Sr. College of Business is pleased to announce that Dr. Anthony Ross, the Leggett & Platt Missouri Distinguished Professor of Supply Chain Management, has been appointed as chair of the Department of Management. He will assume his new role in September 2020, as Dr. Daniel Turban, professor emeritus, has retired after serving for 31 years.
Dr. Ross has been a member of the college's faculty since August 2019. Before joining MU, he was a faculty member and the inaugural holder of the Rockwell Automation Endowed Chair in Supply Chain Management at the University of Wisconsin-Milwaukee. While there, he raised nearly $3 million in corporate gifts to support industry-university partnerships and founded/directed the Supply Chain Management Institute. He also oversaw the design and launch of a new supply chain curriculum that quickly became the largest program in the state. The program eventually received honorable mention by Gartner Supply Chain ™. Previously, Dr. Ross served on the faculties of Michigan State University and Texas A&M University.
During his 24-year career, he has designed and directed study abroad programs in supply chain management and Faculty Development in International Business study abroad programs for faculty of color. He also directed doctoral programs, delivered executive education programs and collaborated across academic disciplines. He conducts research and consults in the areas of inventory management, logistics network design, supply chain optimization, supply management and lean processes within manufacturing and service industry supply chains.
His current projects include buyer-supplier networks, transport logistics, inventory strategy and healthcare supply chains. Dr. Ross holds a BA in computer science, and MBA and PhD degrees in operations management and decision sciences from the Kelley School of Business at the Indiana University-Bloomington.
As chair, he will continue to build on the legacy that Dr. Turban put in place as he supports the scholarly endeavors of the faculty, works with senior faculty to enhance the department's prominence, and maintains a high standard of teaching and outreach.
"I was deeply humbled by the broad base of nomination support that I received," Dr. Ross said. "My perspective as chair will be to make sure that our departmental efforts align with the college's strategic goals."
Additionally, Dr. Ross considers himself an advocate for the management department with a significant focus on sharing and disseminating faculty research.
"Research is part of our currency. So sharing the work of our faculty will help reinvigorate existing relationships, and create new connections with individual and corporate donors who support global engagement efforts for both faculty and students in several important ways," he said.
Dean Ajay Vinzé is enthusiastic about Dr. Ross' appointment and deeply appreciative of Dr. Turban's years of service. "It's difficult to sum up Dan's contribution to the college. He is a favorite among students because of his jovial personality, has a preeminent body of published research and has been a valuable member of the college's executive committee. He will be missed."
Dean Vinzé remarked that he is confident that Dr. Ross will be a beneficial addition to the college's leadership team because of his relatability, experience and a desire to connect with alumni.
"I have had the opportunity to meet several alumni and business owners across the state and attend several athletic events. I have a strong affinity for the role land-grant institutions play in service to the many constituents around the state," said Dr. Ross about his affinity for Mizzou. "There is a growing sense of excitement about leading the way in business education across the campus and I hope to contribute in some small way."