Poets & Quants names 3 Trulaske MBA students to top lists
Image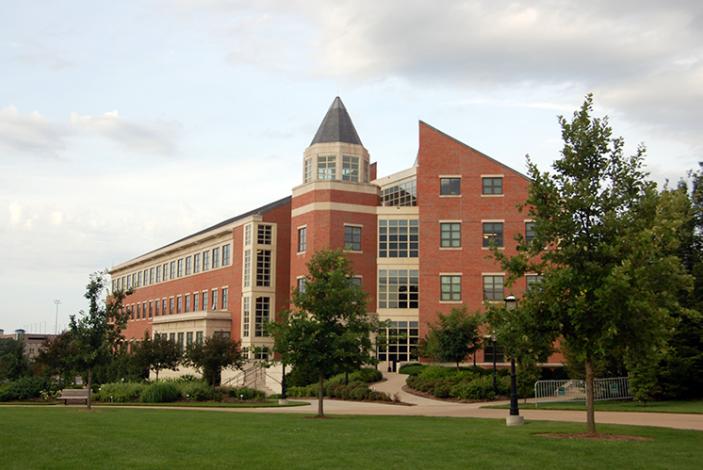 Poets & Quants, a leading publication for business school news and rankings, has named three Trulaske College of Business Crosby MBA students to two of its annual lists.
Best and Brightest
MBA graduate Micheala Sosby was named to the publication's sixth annual MBA Best and Brightest list. The list recognizes 100 outstanding MBA students from business schools around the world for their academic excellence, extracurricular leadership and professional achievements.
"Mizzou and NASA have given me some of the most fulfilling adventures of my life," said Sosby, who also received her bachelor's degree in journalism from Mizzou. "The Poets & Quants honor was an amazing opportunity to reflect on my Mizzou experience and the people who made it so special. It was overwhelming to see myself counted among such talented individuals, including my classmates Zach Cook and Paige Dilmore, and I have the Crosby MBA program to thank for this recognition."
After graduation, Sosby joined the Office of Communications at NASA's Goddard Space Flight Center, where she interned in 2018.
MBAs to Watch
Two Crosby MBA students were named to Poets & Quant's 2020 MBAs to Watch list, which recognizes high-potential, second-year MBA students. Current Crosby MBA candidates Paige Dilmore and Zach Cook were two of the 142 students across the globe to make this year's list.
Dilmore is originally from Boise, Idaho, and completed her bachelor's degree in business administration from Weber State University. During her studies, Dilmore said one of her proudest achievements was being selected to attend the MBA World Summit in Frankfurt, Germany, in March. Last summer, she interned as a data science fellow with Veterans United Home Loans. After graduation, she plans to work for Evolytics as a business analyst.
Cook is originally from Columbia, Missouri, and completed his bachelor's degree in biology from Mizzou. Before joining the Crosby MBA program, he spent four years on the Mizzou cross country team and worked in a clinical research facility, which he credits with teaching him how to balance his life with work and school. Last summer, he was an intern for Nanova Biomaterials in Columbia, and after graduation, he plans to move to New York full time to work on his start-up company, Vesta Technologies, which he presented as a finalist for this year's Mizzou Entrepreneur Quest.
"Being named to this year's Poets & Quants MBA's to Watch list was a crazy and exciting honor," Cook said. "I couldn't be more thankful for the opportunities that Mizzou has given me to stand out and represent alongside a group of students around the country who are changing the worlds they live in."