Five Trulaske entrepreneur teams advance to Mizzou EQ finals
Image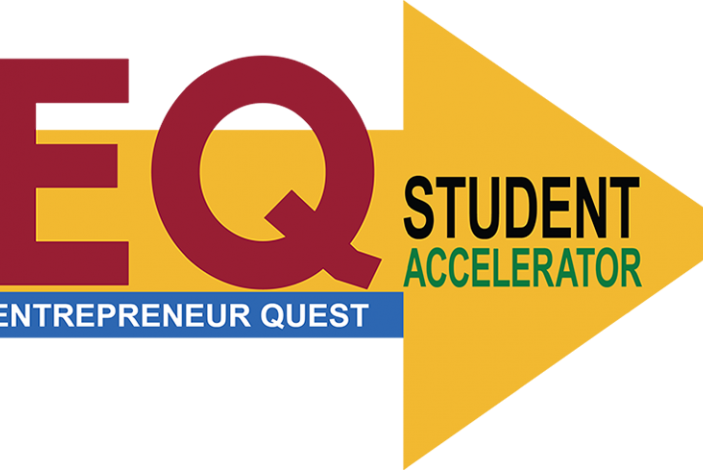 The Trulaske College of Business saw wide representation at the second Entrepreneur Quest (EQ) Student Accelerator program pitch competition. Five of the 11 entrepreneurial pitches advancing to the next round were presented by Trulaske students. These students will participate in several workshop and entrepreneurial pitch sessions before presenting again at another pitch competition in March. The three advancing pitches from that competition will share a $30,000 prize and advance to the UM System competition where the Mizzou winners will pitch their ideas against others from the four-campus UM System.
Trulaske students advancing to the next round include:
Zach Cook, MBA graduate student – Vesta: One-stop cold storage container for the e-food and beverage delivery industry.
Trent Esser, business management – Printerior: Custom-made furniture from 3D recycled plastics. He is partnered with Hayden Seidel of the College of Engineering.
David Goddard, finance graduate student – Kimberling City Bait and Tackle: Provides guide service, gears and lures.
Daniel Hoffman, executive MBA student – Norah Health: Health care platform for physicians to increase patient satisfaction and payment reimbursements.
Hayden McCarter, business management – Scoreboard: eSports bar and tournament location for gamers
EQ is an educational program across the four-campus UM System that involves a series of workshops, faculty mentoring and coaching from local entrepreneurs to help students create and develop entrepreneurial ventures and learn how to pitch those ventures. The startups compete for cash prizes at the campus and system level.