MU's Trulaske College of Business in the nation's Top 50 undergraduate programs
Image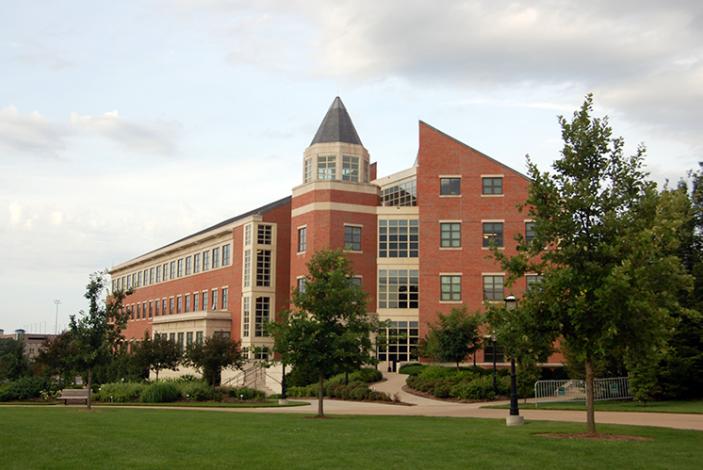 [Columbia, Missouri 9/9/2015] The Trulaske College of Business is listed at #50 in this year's US News & World Report rankings of public and private undergraduate business programs. Of public institutions, the college is #30. Deans and senior faculty of the 740 accredited schools in the Association to Advance Collegiate Schools of Business (AACSB) are asked to rank business schools in the US News & World Report survey. This places the Trulaske College of Business in the top seven percent of business schools.
"Rankings provide great feedback on our progress," said Stephen Ferris, Interim Dean. "For more than a century, we have worked every day to prepare our students for what's ahead. Our students learn from a rigorous curriculum in the classroom. We ready them for their careers through the Professional Development Program. They gain real world experiences in a variety of specialized offerings in entrepreneurship, investment, risk management and more. Business Career Services continues to show a competitive job placement rate of more than 90 percent. As the size of our student population grows and the needs of the market change, we will continue to invest in new programs as well as expanded space in the Applied Learning Center. We will continue to invest in our students and in our faculty to ensure another 100 years of success."
The Trulaske College of Business enrolls more than 5,000 students in its programs which include Accountancy, Finance, Management, and Marketing. The college offers graduate programs such as the Crosby MBA, the execMBA for working professionals, and PhD programs in both business and accountancy. The college's academics are based on the 3D Learning Model – a combination of relevant courses, out-of-classroom learning, and applied experiences built on a solid core curriculum.
To learn more about the Trulaske College of Business, visit business.missouri.edu.