Mizzou team advances to Deloitte national auditing competition
Image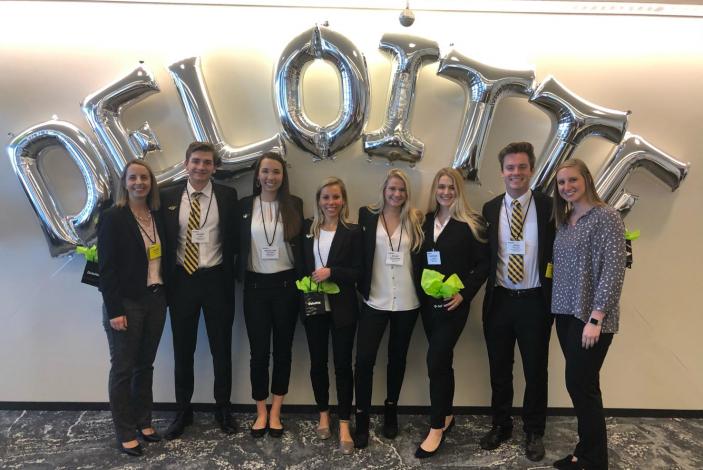 A Mizzou team competed in the regional Deloitte Audit Innovation Campus Challenge November 21-22 and is advancing to the national competition in April 2020.
Pictured above are Andrea Barry, Deloitte Audit Partner, St. Louis; Danny Lang, Maddie Dickson, Kristin Larson, Ellie Faulhaber, Maridan Chaney, John Yeager; and Kelly James, Deloitte Recruiter, St. Louis. The team was also accompanied by faculty advisor Kristen Hockman.
Photo courtesy of Andrea Barry.