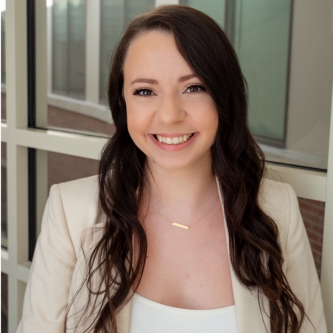 Advising, Undergraduate Dean's Office
Halsey Lecure
Academic Advisor
Hours
8:00 a.m. - 5:00 p.m.
Address
700 Tiger Avenue
Columbia, MO 65211
Halsey Lecure is an Academic Advisor at the Robert J. Trulaske, Sr. College of Business. She started working at Mizzou in late 2019 as an Office Support Assistant for the Department of Marketing in the College of Business where she later transferred over to the Dean's Office coordinating all of the undergraduate certificate programs for the Departments of Finance, Management, and Marketing. In 2021, she was promoted as an Academic Advisor where she advises students on graduation requirements as well as connecting them to other services and resources on campus. She graduated from University of Central Missouri in 2016 with a BSBA in Management and Southern New Hampshire University in 2019 with a Masters in Higher Education Administration.
Halsey is also the key advisor for the Heartland Scholars program providing opportunities and support for first-generation students from rural backgrounds as she is from the small town of Linn, Missouri herself. She is also teaching a BUS_AD 1500 lab section where students engage their strengths as they navigate the Trulaske College of Business, discover career opportunities in the business field, and begin to understand and develop the professional competencies necessary for personal and career advancement.
Education
M.S. in Higher Education Administration, Southern New Hampshire University, 2019. BSBA in Management, University of Central Missouri, 2016.