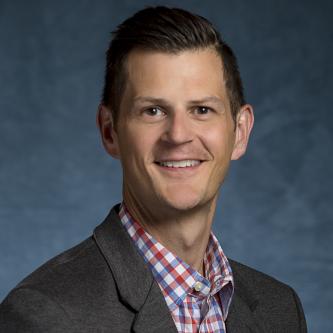 Marketing Advisory Board
Ryan Myers
Vice President of Insights & Analytics
Company
Hallmark Cards, Inc.
Ryan Myers is the Vice President of Insights & Analytics for Hallmark Cards. In this role, Ryan leads a team responsible for market and consumer research, product, marketing and retail analytics and creating new capabilities utilizing advanced technologies and machine learning.  Before moving into this role, Ryan worked in Hallmark's Customer Development group, leading cross-functional customer teams as the Vice President & General Manager for several national retail chains. Ryan also served in Corporate Strategy, Category Management and Account Director roles after joining the company in 2008.
Prior to Hallmark, Ryan began his career at Procter & Gamble in 1998, where he spent time in a variety of roles in P&G's Customer Business Development division.  Ryan held roles of increasing responsibility including account executive, field service management, analytics and category management.  His customer experiences ranged from regional wholesalers to P&G's largest retailers.
Ryan received a bachelor's degree in Agriculture from the University of Missouri, graduating with Summa Cum Laude honors.