Trulaske holds annual Davenport Society banquet, induction ceremony
Image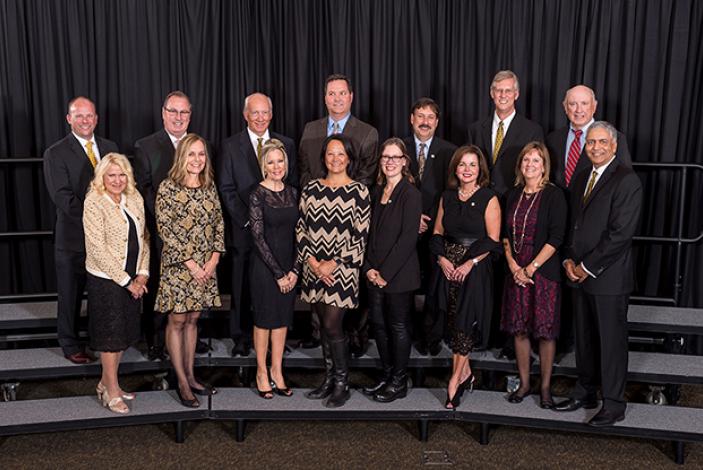 The annual Herbert J. Davenport Society banquet and induction ceremony for the Trulaske College of Business was held Oct. 19 at the University of Missouri.
This year, the society recognized nine new members and 11 advancing members to the college's society, which was founded to encourage private participation in the support and development of the college. New members include: Darrell and Andrea Beckett; Sue and Irl Engelhardt; Scott and Lisa Joffe; Phillip Liu; Bruce and Shelley Mead; David and Teresa Milich; Patrick and Aura Quinn; Ray and Cheryl Robbins; and John and Elizabeth Van Tassel.
Advancing members are recognized for their continued support of the college. This year's advancing members include: Greg and Elizabeth Maday; Glenda Kemple and Michael Whidden; Michael and Mary Wiskirchen; Kevin and Erin Boyer; Jay Dawdy; Michael Gerken; Gregg and Cheryl Givens; Rochelle Hicks; Mark and Julia Kiehl; William and Deborah Tracy; and Don and Shea Walsworth.