Students walk away with prizes, real-world experience in Schnucks case competition
Image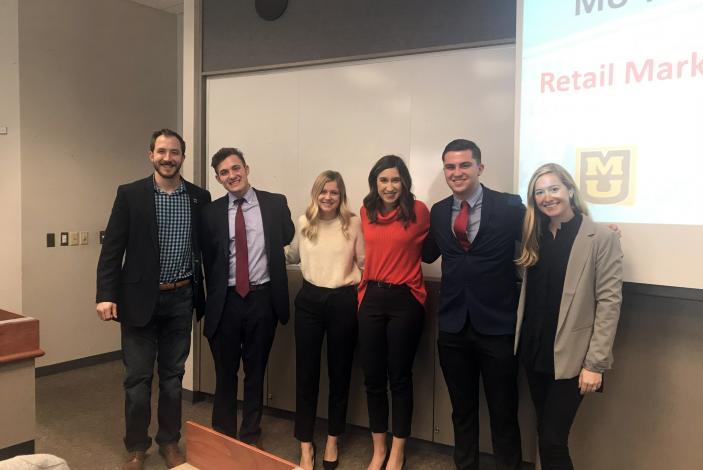 A partnership between St. Louis-based supermarket chain Schnucks Markets, Inc., and the Trulaske College of Business led to a case competition among the 120 students in four Retail Marketing classes offered last fall at Trulaske.
Representatives from Schnucks visited Trulaske at the beginning of the Fall 2019 semester to kick off the case study, which sought to find a solution that would elevate the in-store experience for the "modern customer" at Schnucks. Students were tasked with creating a multi-channel strategy to drive guest loyalty and connect with customers.
After checking in with the classes in the middle of the semester, a case competition was held to determine four winners. The winners of the competition were Mitchell Davis, Laurel McCandless, Natalie Dickerson and Camden Leahy, shown above L-R, flanked by Jonathan Harris and Karin Goldkamp from Schnucks. Each winner received a Schnucks gift card.