Spencer Educational Foundation invests in Risk Management and Insurance Program
Image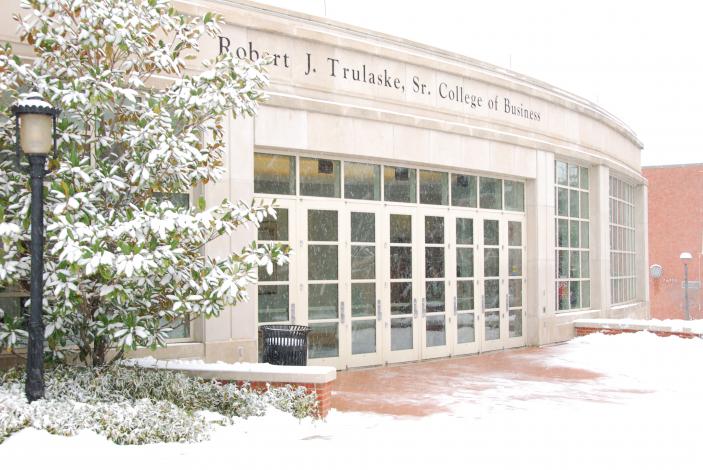 The Spencer Education Foundation has announced a $30,000 grant for the Risk Management and Insurance Program in the Trulaske College of Business. The Spencer Educational Foundation's mission is to fund the education of tomorrow's risk management and insurance industry leaders. Over the past 35 years, the Foundation has awarded more than $5.3 million in scholarships and $2.4 million in grants.
Funding will support program development and enable students to access programming in managing risk for corporations, businesses and individuals. The new program was launched at the beginning of the college's Centennial Celebration year with the help of generous private and corporate donors. 
About the Risk Management and Insurance Program
The new program exposes students to all aspects of risk management including insurance, capital markets, operational and financial risks. Graduates in risk management and insurance will be prepared for careers as risk analysts and managers for businesses and government; as brokers/agents providing professional risk management counseling and market placement services for clients; as consultants and planners; and in underwriting, marketing, claims adjusting, planning, governmental relations, and financial management activities of insurers.
A series of generous gifts made the program's launch a reality, including lead corporate support from Missouri Employers Mutual, Columbia Insurance Group and Shelter Insurance as well as individual support from Duncan and Shirley Matteson, Tom and Betty Scott, and Peter and Ellen Clune.
Fred Travis directs the new program. He brings over 30 years of experience to the position as the Principal Consultant for Risk Management Consulting, LLC and as the Director of Corporate Safety & Risk Management for Anheuser-Busch Companies, Inc. Additionally, he is active in the Risk and Insurance Management Society both in St. Louis and nationally, having served on the St. Louis Chapter Board of Directors from and the RIMS National Board of Directors.